League News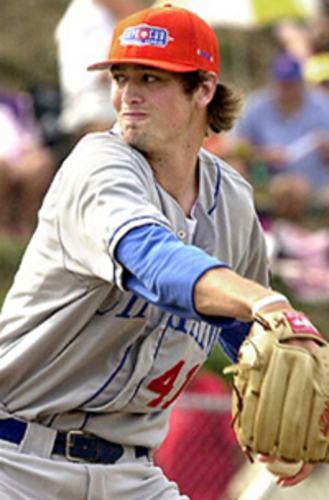 08/01/2014 5:55 PM
Article By: CCBL Public Relations Office
Former Cape Cod League players figured prominently in a cascade of deals Thursday before Major League Baseball's non-waiver trading period ended at 4 p.m. ET.
Among the eight ex-Cape Leaguers who changed uniforms in a day filled with blockbuster trades were present CCBL Hall of Famer Andrew Miller (Chatham, 2004-05; class of 2012), the 6-foot-7 left-handed relief ace of the Boston Red Sox, and Minnesota Twins outfielder Sam Fuld (Hyannis, 2002), a New Hampshire native and a member of the 2014 Hall of Fame class that will be inducted Nov. 15.
The Red Sox traded Miller to American League East leader Baltimore for top Orioles' lefty pitching prospect Eduardo Rodriguez, while the Twins sent Fuld back to Oakland in a straight-up deal which brought southpaw Tommy Milone (Chatham, 2007) to Minnesota. It will be another homecoming of sorts for former Stanford star Fuld, a 10th-round draft pick of the Chicago Cubs in 2004. Milone, from USC, was Washington's 10th-round pick in 2008.
Fuld is expected to remain with the A's, who had waived him in April, but the Twins already have optioned Milone to Triple-A Rochester.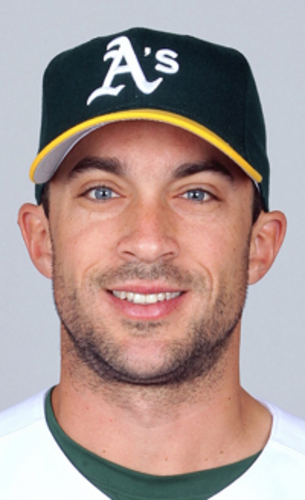 With 2013 inductee Matt Wieters (Orleans, 2006) of Baltimore rehabbing from Tommy John surgery, Class of 2010 member David Aardsma (Falmouth, 2002) pitching in Triple-A for St. Louis and Fuld awaiting his November induction, Miller is the only Cape League Hall of Fame member now playing in the big leagues.
Two Cape League grads were part of the deal in which St. Louis acquired starting pitcher John Lackey. Accompanying the Red Sox right-hander to the Cardinals was minor league lefty Corey Littrell (Harwich, 2012), Boston's fifth-round draft pick in 2013 out of the University of Kentucky. In return, the Red Sox received veteran outfielder Allen Craig and right-handed reliever Joe Kelly (Y-D, 2008). Kelly, out of UC-Riverside, was the Cardinals' third-round selection in the 2009 draft.
The Arizona Diamondbacks added Double-A catcher Peter O'Brien (Bourne, 2010) to their roster in a trade with the New York Yankees for minor league third baseman Martin Prado. Former Miami Hurricane O'Brien was the Yankees' second-round draft choice in 2012.
Among the five players involved in a trade between Houston and Miami were two ex-Cape Leaguers, The Astros sent right-hander Jared Cosart and outfielders Enrique Hernandez and Austin Wates (Y-D, 2009) to the Marlins for center fielder Jake Marisnick, right-hander Francis Martes and third baseman Colin Moran (Bourne, 2011-12), plus a 2015 compensatory round draft pick.
The Astros made Wates, from Virginia Tech, their third-round pick in the 2010 draft; the Marlins took North Carolina Tar Heel Moran in the first round (sixth overall) in 2012.
In another one-for-one deal on Wednesday, Cleveland traded veteran right-handed starter Justin Masterson (Wareham, 2005) to St. Louis for Double-A outfield prospect James Ramsey (Y-D, 2011), the Cardinals' first-round selection in 2012 out of Florida State.

Thursday's activity also affects some Cape Leaguers who were not involved in trades. One of them is second baseman Brian Roberts (Chatham, 1998), who was designated for assignment today by the Yankees in the wake of Stephen Drew's acquisition. Although Drew has never played the position in the big leagues, the former Boston shortstop replaces Roberts, who has been struggling offensively, while Derek Jeter continues his farewell tour as the Yankees' shortstop.
The Yankees also said goodbye Thursday to minor league infielder Scott Sizemore (Harwich, 2005).

-ccbl-