League News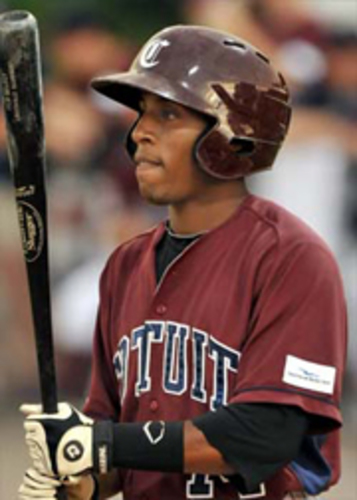 10/02/2014 10:17 AM
Article By: CCBL Public Relations Office
Three of Minor League Baseball's nine best defensive players are graduates of the Cape Cod Baseball League.
Rawlings Sporting Goods Co. recognized that fact Monday when it included third baseman Jason Esposito (Orleans, 2010), second baseman Tony Kemp (Cotuit, 2012) and left fielder Chad Wright (Cotuit, 2010) among the 2014 recipients of Rawlings Minor League Baseball Gold Glove awards for defensive excellence at their positions.
The honorees were selected from the 10 domestic-based, full-season minor leagues. Each player will receive his own Rawlings Gold Glove award, modeled after the iconic award given to Major League Baseball's top defensive players. The presentations will be made at their home ballparks during the 2015 season.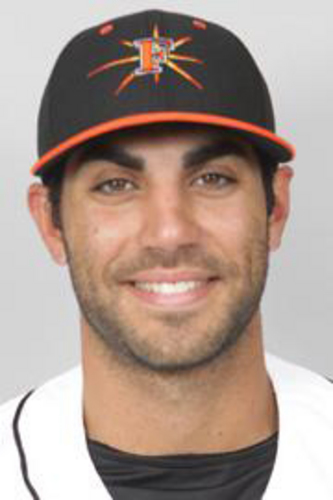 "Congratulations to the nine outstanding Minor League Baseball players who deservedly won the 2014 Rawlings Gold Glove award," said Mike Thompson, executive vice president and general manager of baseball for St. Louis-based Rawlings. "Minor League Baseball is and will always continue to be a great partner of Rawlings, and we knew the Rawlings Gold Glove award would be a popular goal for many young players when we decided to rekindle this award platform in 2011."
"Each year, it is a privilege to join in the announcement of the Rawlings Gold Glove award and help recognize the top defensive players in Minor League Baseball," said Pat O'Conner, president and chief executive officer of Minor League Baseball. "All nine of these players displayed extraordinary skills at their positions this season, and on behalf of Minor League Baseball, I congratulate them on this outstanding accomplishment."
Baltimore Orioles prospect Esposito had a .960 fielding percentage with 83 putouts and 257 assists through 118 games with the Frederick (Md.) Keys. The Connecticut native and former Vanderbilt star turned a league-leading 19 double plays. One of the circuit's top defenders in the first half, Esposito did not make an error through his first 38 games.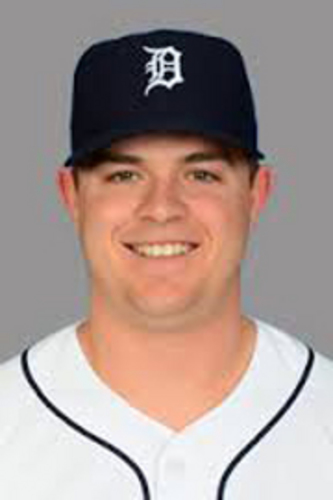 The Gold Glove caps off a fine season for Esposito. Over 127 games, he hit .272 with nine home runs and 50 RBIs. He did most of his damage after the All-Star break, hitting .320 over his final 67 games. Originally selected by the Orioles in the second round of the 2011 draft, Esposito has spent each of the last two seasons with the Keys.
Kemp, who also played college ball at Vanderbilt, put up a .987 fielding percentage through 120 games split between Double-A Corpus Christi and Class A Advanced Lancaster in the Houston organization. The second baseman had 225 putouts with 292 assists and 67 double plays. The 22-year-old led all Texas League second basemen with a .996 fielding percentage, while ranking third among California League second basemen with a .980 mark.
On the offensive side, Kemp led all minor leaguers this season with 121 runs scored, the most by any Astros farmhand since 1993, while tying for fifth in hits with 167.
Former Kentucky star Wright finished with a .990 fielding percentage over 102 games as a left fielder for the Lakeland Flying Tigers. The Detroit prospect had 191 putouts with nine assists and turned three double plays.
Wright was a steady offensive contributor as well, batting .249 with 114 hits, 19 doubles, 62 runs scored and 35 RBIs. The Tigers selected him in the ninth round of the June 2011 draft.
Others who were named Gold Glove award winners for their superb defensive play in 2014 are first baseman Jordan Lennerton (Toledo/Tigers), shortstop Hanser Alberto (Myrtle Beach & Frisco/Rangers), center fielder Breland Almadova (South Bend & Visalia/Diamondbacks), right fielder Michael Ratterree (Wisconsin & Huntsville/Brewers), catcher Roberto Pena (Lancaster/Astros) and pitcher Josh Geer (San Antonio/Padres).
To be eligible, a player must have participated in one of the 10 domestic-based, full-season leagues and demonstrated outstanding defensive skills. Rawlings re-introduced the award for Minor League Baseball in 2011 after an almost 50-year hiatus.
Minor League Baseball, headquartered in St. Petersburg, Fla., is the governing body for all professional baseball teams in the United States, Canada, Venezuela and the Dominican Republic that are affiliated with Major League Baseball clubs through their farm systems. In 2014, Minor League Baseball attracted 42.4 million fans to its ballparks.
Rawlings Sporting Goods Co. Inc., founded in 1887, is an authentic global sports brand, endorsed by generations of athletes of all skill levels. Rawlings is the official baseball and batting helmet supplier of Major League Baseball. The company manufactures the official baseball of Minor League Baseball and the NCAA, and the approved baseball, basketball, football and softball of the National High School Federation.