League News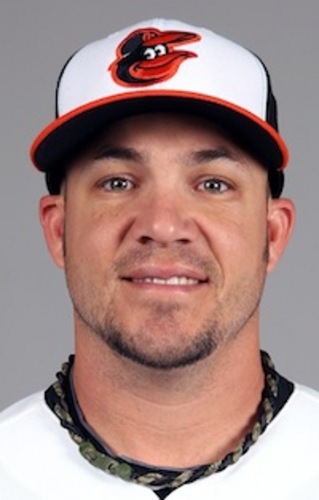 10/10/2014 5:03 AM
Article By:
Of the 276 Cape Cod Baseball League graduates in Major League Baseball this season, 22 still are playing as baseball's version of the Final Four gets under way this weekend.
The Kansas City Royals and Baltimore Orioles clash in Game 1 of the American League Championship Series on Friday night in Baltimore and the San Francisco Giants visit St. Louis on Saturday to open the NLCS against the Cardinals. Unlike the best-of-five divisional series, these will be full best-of-seven sets, with the winners advancing to the World Series, slated to begin Oct. 21 in the American League champions' ballpark.
Kansas City has just one ex-Cape Leaguer on its ALCS roster, relief pitcher Brandon Finnegan (Falmouth, 2013). Baltimore has seven, including CCBL Hall of Famer Andrew Miller (Chatham, 2004-05; class of 2012), a major factor in the Orioles' drive to the postseason. Other Orioles with Cape League roots are infielders Ryan Flaherty (Hyannis, 2006) and Steve Pearce (Cotuit, 2004), catchers Nick Hundley (Y-D, 2003) and Caleb Joseph (Cotuit, 2007), and pitchers Brad Brach (Cotuit, 2007) and Kevin Gausman (Harwich, 2011).
Additionally, Royals pitching coach Dave Eiland (Falmouth, 1986), Orioles manager Buck Showalter (Hyannis, 1976) and Orioles special assistant coach Mike Bordick (Y-D, 1987) all played on the Cape during their college years.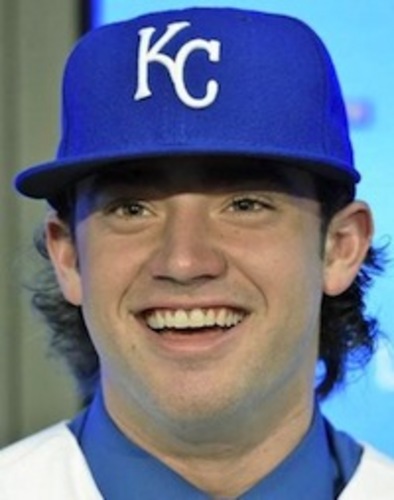 Four San Francisco infielders – Brandon Belt (Harwich, 2008), Brandon Crawford (Orleans, 2007), Matt Duffy (Chatham, 2009) and rookie Joe Panik (Y-D, 2010) – are among the nine former Cape League players on the Giants' postseason roster. The others are catchers Buster Posey (Y-D, 2006-07) and Andrew Susac (Falmouth, 2010), outfielder Gary Brown (Orleans, 2008-09) and pitchers Tim Lincecum (Harwich, 2005) and Javier Lopez (Falmouth, 1997).
The defending National League champion Cardinals, led by manager Mike Matheny (Cotuit, 1990) and pitching coach Derek Lilliquist (Cotuit, 1986-87), have four pitchers from the Cape League – Randy Choate (Hyannis, 1996), Marco Gonzalez (Falmouth, 2012), Seth Maness (Bourne, 2009) and Pat Neshek (Wareham, 2001) – and one position player, rookie second baseman Kolten Wong (Orleans, 2010), a former Cape League MVP.
The Giants' assistant hitting coach, Joe Lefebvre, played at Wareham in 1976 and '77. Special assistant J.T. Snow was a teammate on the 1988 Orleans club of newly enshrined Baseball Hall of Famer Frank Thomas.
Should Baltimore capture the American League pennant and St. Louis repeat in the National League, the resulting Showalter-Matheny managerial matchup would be just the second in World Series history between former Cape League players. It occurred for the first time last year when Matheny and Boston's John Farrell (Hyannis, 1982) matched wits in the Fall Classic.