League News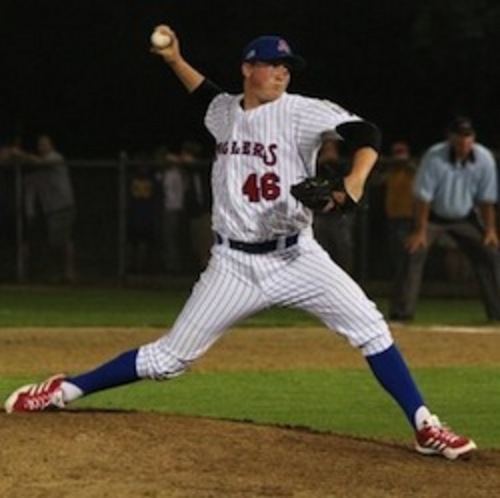 07/20/2015 5:55 AM
Article By:
On June 8, the opening day of Major League Baseball's 2015 First-Year Player Draft, 26 former Cape Cod Baseball League players were selected, including 14 in the first round.
Today, 24 of those players are under contract to the teams that chose them and 18 collected bonuses in excess of a million dollars.
The two holdouts, a pair of right-handed pitchers named Kyle, both plan to return to college for their senior year. They are Louisville's Kyle Funkhouser (Chatham, 2013), selected by the Los Angeles Dodgers in the first round at No. 35 overall, and Kentucky's Kyle Cody (Wareham, 2013-14), taken in the competitive-balance "B" round between Rounds 2 and 3 by the Minnesota Twins with the draft's 73rd overall pick.
Not signing Funkhouser will result in the Dodgers receiving a compensatory selection in the 2016 draft, the No. 36 overall pick while Minnesota's failure to sign Cody means the Twins will receive next year's No. 74 selection as compensation.
As the signing deadline passed at 5 p.m. ET on Friday, the news wasn't all bad for the Dodgers, who ultimately signed the first player they selected in this year's draft, Vanderbilt righty Walker Buehler (Y-D, 2014), and their sixth-round selection, first baseman Edwin Rios (Cotuit, 2013; Orleans, 2014) of Florida International.
Beuhler reportedly agreed to a contract worth $1.78 million. Slot value for the No. 25 pick was $2,094,400, but Buehler's bargaining position was weakened when a routine physical revealed an elbow condition that will require Tommy John surgery. Jim Callis of MLB.com reports that Rios signed for $225,000, just below the slot value of $234,000 for the No. 192 overall pick.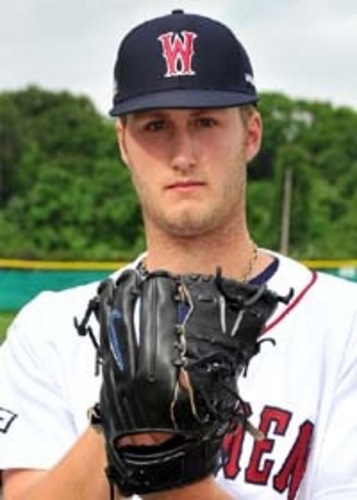 The New York Yankees also landed a first-rounder Friday, signing their second pick, San Diego shortstop Kyle Holder (Cotuit, 2014), at a below-slot bonus of $1.8 million. Slot value for overall pick No. 30 was $1,914,000. Two days earlier, the Yankees and their first selection in the first round, UCLA right-hander James Kaprielman (Y-D, 2013), reached agreement on a contract worth $2.65 million. Slot value for the No. 16 overall pick was $2,543,300.
With 14 former players drafted in the first round, nine more in Round 2 and three competitive balance "B" selections, the Cape League finished Day 1 with an impressive total of 26 draftees. Once the ink had dried on their contracts, the 24 who ultimately signed had collectively pocketed more than $40.6 million in bonus money. Simply by writing their names, all 13 first-round signees and five who were taken in the second round became instant millionaires.
When the draft concluded two days later, a record 260 Cape Leaguers had been chosen, marking the ninth consecutive year of 200 or more draftees from "America's League." It is believed that no other summer collegiate league has yet reached the 200 figure.
Even the 18-team Northwoods League, with 194 draftees this year, and the 16-team Coastal Plains League, with 80, couldn't match the impressive draft showing of the 10-team Cape League. Neither league had a player taken in the first round. Four Northwoods League players were drafted in the second round, but the CPL had to wait until Round 4 before seeing one of its players selected.