League News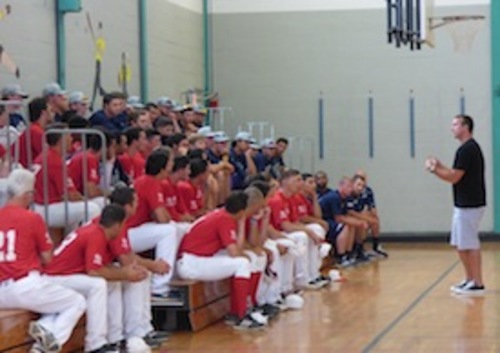 07/20/2015 6:58 PM
Article By:
Former pro athlete and motivational speaker Chris Herren spoke to players and coaches from Orleans and Brewster before Friday night's Cape Cod Baseball League game at Eldredge Park as part of Gosnold on Cape Cod's Playing Above the Influence.
The Brewster Whitecaps triumphed over the league-leading Orleans Firebirds 10-6, but both teams gained a lot of insight from Herren's words before the first pitch. The teams sat in a corner of the bleachers of the Nauset Regional Middle School gymnasium as Herren arrived and immediately began sharing his story.
All eyes were locked on Herren as he addressed both teams and offered advice on how to live life off the field. "It's easy to go out and play; that's very easy. The hard part are the choices you have to make off the field."
Herren, an amazing basketball talent from Fall River, Mass., scored more than 2,000 points for Durfee High School. He went on to play basketball at Boston College for a year but was expelled after failing multiple drug tests. He transferred to Fresno State to finish his college career before being taken by the Denver Nuggets with the 33rd pick of the second round of the 1999 NBA Draft. He later later played for his hometown team, the Boston Celtics.
Herren's NBA career ended in 2006 in the midst of a long battle with drug abuse. According to paramedics, Herren once died for about 30 seconds after one of his three overdoses in the mid-2000s, but was miraculously resuscitated. That proved to be the turning point for Herren, who has been drug-free since 2008. A documentary about his life titled "Unguarded" aired on ESPN in 2011 and was nominated for two Emmy Awards.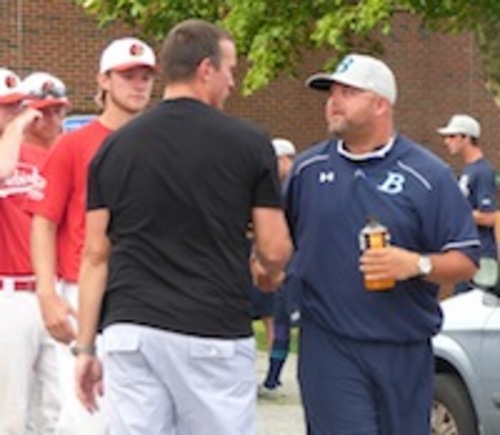 "I have one question for you," Herren said to players. "There are a lot of kids that come to watch you play and want your autographs. If you were them, would you look up to yourself, or want your autograph?"
The former Celtic opened it up for questions after his 30-minute speech, and then individually hugged each player and coach afterward outside the gym. He also mingled with fans before the start of the game.
The Orleans and Brewster Police and Fire Departments brought trucks and squad cars that were open to kids during the event, which also featured a slip-and-slide, a raffle and food for fans.
Back by popular demand for a second time this summer, Playing Above the Influence was a big hit for fans and an inspirational one for players and coaches. Herren's story is powerful and resonates with Cape League players as they approach the next phase of their career, when smart decisions have never been more crucial.
They're fortunate to hear him speak because Herren said himself, "I wish I had someone come talk to me like this when I was your age, because that's what I needed."