League News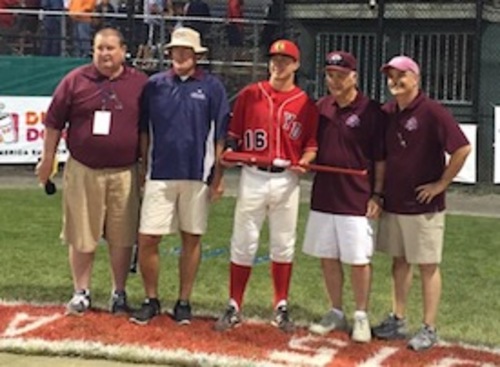 07/25/2015 10:20 PM
Article By:
Yarmouth-Dennis' Donnie Walton (Oklahoma State) drove in the only run of the game Saturday as the East squad edged the West 1-0 in the 2015 Friendly's Cape Cod Baseball League All-Star game at Clem Spillane Field in Wareham.
Walton was named MVP of the East squad while Wareham's Ian Hamilton (Washington) and Hyannis' Devin Smeltzer (Florida Gulf Coast) shared West MVP honors after both pitched an innning apiece of shutout ball.
An estimated 5,200 were in attendance for the annual midsummer classic. Wareham's Blake Fox (Rice) started on the mound for the West squad while Orleans' Mitchell Jordan (Stetson) started for the East. Fox retired the side and Jordan allowed only one hit.
Orleans Firebird and East pitcher Eric Lauer (Kent State) picked off Bourne's Nick Solak (Louisville) at first base to end the third.
Whitecaps third baseman Nick Senzel (Tennessee) had the first hit of the game for the East, reaching base on a single off of Austin Tribby (Missouri) in the top of the fourth. Orleans' Kyle Lewis (Mercer) then reached on an error and Walton scored Senzel with an RBI single, which ultimately was the only game's only run.
Both teams left one runner on base during the fifth inning while Ian Hamilton (Washington) came on to pitch in the top of the sixth for the West, retiring the side with two strikeouts.
Brewster's Thomas Hackimer (St. John's) allowed one hit and finished the bottom half of the sixth with a strikeout of Hyannis' Jacob Noll (Florida Gulf Coast).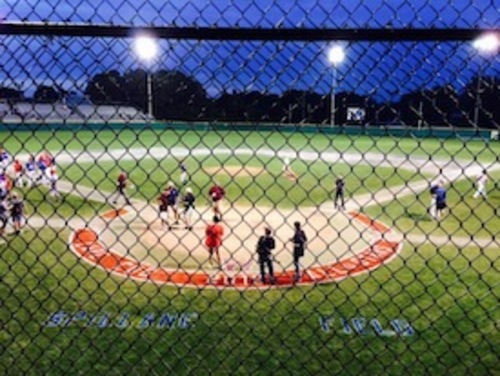 Aaron McGarity (Virginia Tech) of Chatham came on in the bottom of the seventh for the East and pitched a 1-2-3 inning, which was a common occurrence throughout the night.
Y-D's Tommy Edman (Stanford) singled off Bourne's Gavin Pittore (Wesleyan) but was caught stealing second by Hyannis catcher Jake Rogers (Tulane) to end the top of the eighth.
The West began a two-out rally in the home half of the inning when Bourne stars Solak and Ryan Boldt (Nebraska) singled off of Harwich Mariners pitcher Spencer Trayner (North Carolina). It was short-lived, though, as Hyannis' Blake Tiberi (Louisville) followed with a strikeout.
Harwich's Luke Scherzer (Virginia Tech) and Brewster's Nick Highberger (Creighton) retired the side to nail down the win for the East.
Lauer picked up the win after striking out one and allowing one hit while Highberger recorded the save. Tribby took the loss for the West, allowing the only run of the game.