League News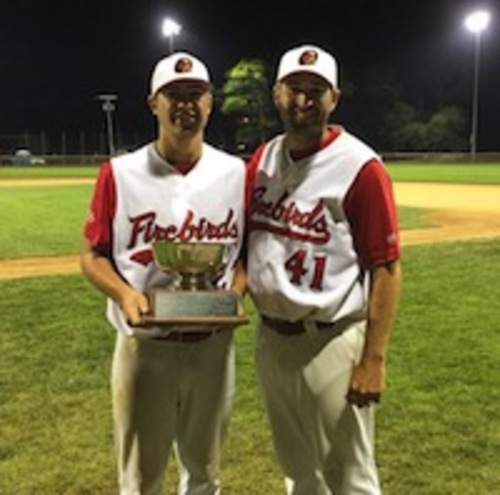 08/04/2015 7:13 PM
Article By: Tori Cotnoir
Monday night before Orleans' East Division playoff opener against the Chatham Anglers, the BFC Whitehouse Outstanding Pitcher Award was given to Firebirds hurler Mitchell Jordan (Stetson).
The phenomenal pitcher was so focused on preparing for the game while warming up in the bullpen that he requested that Sue Horton, the Firebirds' general manager, accept the award for him.
Jordan, a right-handed pitcher from Longwood, Fla., is a rising junior at Stetson. He was a standout at Lake Brantley High and led his team to a 27-3 record and the 8A state title during his senior campaign. At Stetson, he pitched 22 with nine starts and finished his sophomore season with a 3-8 record and a 5.64 ERA with 50 strikeouts.
This summer, Jordan wrapped up the regular season 6-0 with a Cape Cod Baseball League-best ERA of 0.21. He had the second highest amount of wins and was tied for the second in strikeouts with 46. In addition, Jordan was twice named Coca-Cola Pitcher of the Week and was selected the 2015 East starter for the All-Star game.
Previous award winners include Chris Sale (Y-D, 2009) of the Chicago White Sox; the Tampa Bay Rays' Grayson Garvin (Bourne, 2010); and Tom Milone (Chatham, 2007), who now plays for the Minnesota Twins.