League News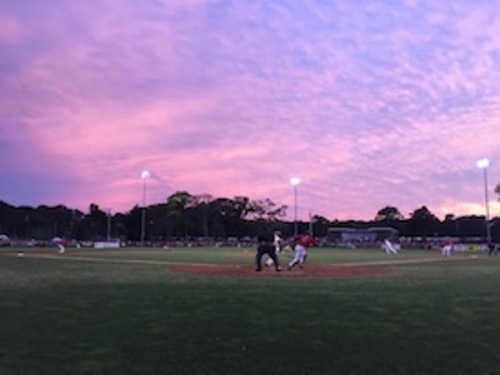 08/08/2015 8:23 PM
Article By:
Eldredge Park was packed on Saturday night as Y-D and Orleans battled in the win-or-go-home Game 3 of the East Division finals. The reining champion Red Sox booked a return trip to the Cape Cod Baseball League championship series with an exciting 2-1 victory over the Firebirds at Eldredge Park.
The Red Sox took an early 1-0 lead when Gio Brusa (Pacific) hit a two-out bomb over the center field wall off Firebirds ace and 2015 Cape League Outstanding Pitcher Mitchell Jordan (Stetson).
Jordan struck out six over seven innings, allowing five hits, two walks and the one blemish to Brusa.
Y-D starter Dustin Hunt (Northeastern) also dominated the mound and held Orleans hitless for three innings en route to the victory. Hunt went 7 2/3 scoreless innings, allowing two hits and striking out 10 Firebirds.
It certainly was a pitching duel on Saturday night as the teams combined for just 10 hits.
The score remained 1-0 into the eighth inning when reliever Kyle Serrano (Tennessee) came in for Orleans with two outs and a runner on second. Donny Walton (Oklahoma State) smacked an RBI single up the middle to bring in the runner (Brusa) and extend the Red Sox lead to 2-0.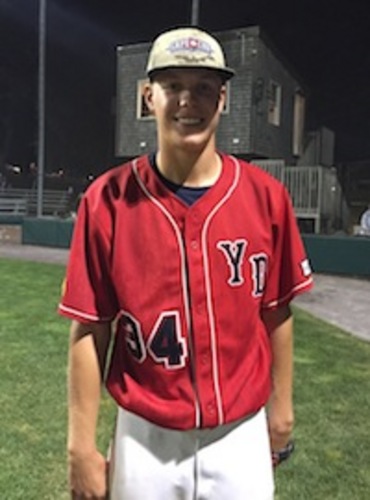 In the bottom of the eighth, a series of unfortunate events took place for Y-D Red Sox. Hunt was pulled out of the game two strikes away from ending the inning.
Evan Bell (Indiana) came in to end the inning, but that didn't happen right away. Sean Murphy (Wright State) was up with a 1-2 count when Hunt was pulled. Murphy then hit a bloop single to center off of Bell. Next, Bryan Reynolds (Vanderbilt) hit a long fly ball to left, which was misread by left fielder Michael Donadio (St. John's), bringing in Murphy to put Orleans on the board.
Alex Call (Ball State) was the next batter up and was safe at first thanks to another Y-D error. With runners on the corners, reliever Bell got Jeremy Martinez (USC) to ground out to second.
With a 2-1 lead in the bottom of the ninth, two outs and a runner on first, the Red Sox left it up to pitcher Chad Hockin (Cal State-Fullerton). Daniel Pinero (Virginia) struck out on a check swing and just like that, the reigning Cape League champs were back in the finals.
Y-D will take on the Hyannis Harbor Hawks at 6 p.m. Sunday at McKeon Park in Game 1 of the best-of-three championship series.