League News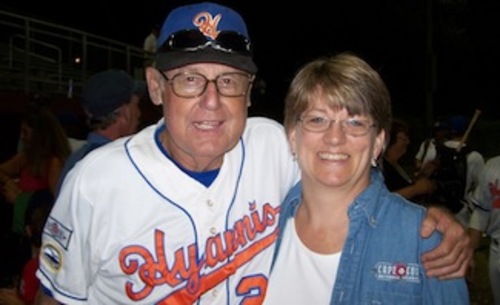 03/28/2016 5:36 PM
Article By: CCBL Public Relations Office
Q: What will you be doing for the Cape Cod Baseball League as a senior writer?
A: I will be writing about different aspects of the Cape Cod Baseball League, the 10 franchises and their events, as well as profiles of league staff, volunteers, players and coaches. There are so many great stories within this organization and I'm looking forward to sharing them.
Q: What do you hope to bring to this position?
A: I hope my eagerness to write about the CCBL shows through in my stories.
Q: What do you believe our Cape League readers would like to see?
A: I believe the appeal of the Cape Cod Baseball League is that the game of baseball is so intimate here. There's nothing quite like the atmosphere at one of our games. You can hear the fans cheering for the players like they know them personally, and many times they do. Kids are thrilled to be able to get an autograph or a photo on the field after the game. I'd like to bring that sense of intimacy to our readers. I think they care about our organization, our volunteers, our players and coaches. The league is so much more than just a baseball game. The CCBL is an integral part of the fabric of Cape Cod. I plan to write stories that shine a light on all aspects of the league, on and off the field.
Q: How do you plan on providing that to our readers?
A: I plan on writing stories about the behind­-the-­scenes work, about the interaction between the league and the community, and by introducing our readers to the many people that make up the CCBL.
Q: What is your writing background?
A: I don't have a formal background in writing. I started writing press releases for the Hyannis Athletic Association and eventually became their VP of Media and Community Relations. Pretty soon I was designing promotional materials and writing stories about their events. It feels a bit like being called up to the big leagues now that I'm writing for the CCBL. I'm excited to learn about all aspects of the league and share what I can with our readers.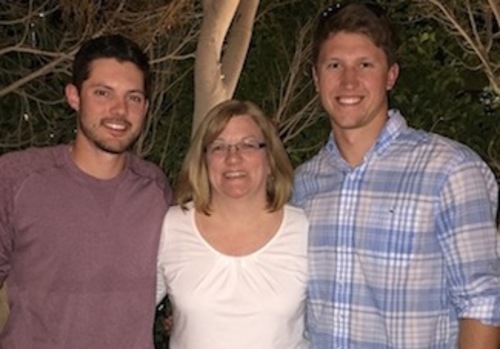 Q: How did you originally get involved in the Cape League?
A: My husband is from Hyannis and he grew up watching the Hyannis Mets (now Harbor Hawks). During the summer of 2006, we met some host mothers at one of the games and decided to host a player the following summer. It was a wonderful experience for our entire family and permanently changed the way I feel about baseball.
Q: How many players have you housed and do you still stay in touch?
A: We have housed 12 players over seven years and have stayed in touch with most of them and their families. We've formed some very special bonds with our "summer sons." They are all great young men. We've attended weddings and shared the joy of seeing them start families. Six of them are currently playing in the minor leagues. In 2013, our last year as host parents, we had LHP Kyle Freeland (Evansville) stay with us. Kyle was drafted in the first round by the Colorado Rockies. His Evansville teammate, SS Eric Stamets, lived with us in 2011 and is playing for the Cleveland Indians.
Q: What other work are you involved in outside of the Cape Cod Baseball League?
A: I work with special education students in the Barnstable school system. It's a very rewarding job. Volunteering is also important to me so I give my time and talents to a few other non­profits, including Cape Cod Charitable Fun Raisers. It's a really great group that organizes several events throughout the year, such as The Last Gasp and The Spectacle of Trees, that raise money for local charities.
Q: Where are you from?
A: I am from Syracuse, N.Y., but I moved to Massachusetts in 1983. My family and I made Hyannis our home in 2001. I hope my New York friends don't get mad at me for saying this, but I definitely feel like I'm a Cape Codder now.
Q: What is the most important thing you think others should know when learning about the Cape League?
A: I think most people would expect me to speak to the quality of baseball in the Cape League, but I didn't know anything about the game when I first got involved. What strikes me most about the Cape Cod Baseball League is the people, the connections, the possibilities. There are players who are on the cusp of seeing their dreams become reality; there are parents who are seeing the fulfillment of a lifetime of commitment and sacrifice; there are interns who are finding a path to an exciting career in sports. You sense that when you're watching a Cape League game. We are so lucky to be a part of that.
Q: What is your favorite location on Cape Cod?
A: That's a tough one. There are so many beautiful places on the Cape. My family and I love evenings at Sandy Neck, and my dog and I enjoy walking the trails around Barnstable. The artist/photographer in me also likes spending time in and around the salt marshes. The way they change with the seasons is magical. And of course, I love summer evenings at the baseball field.