League News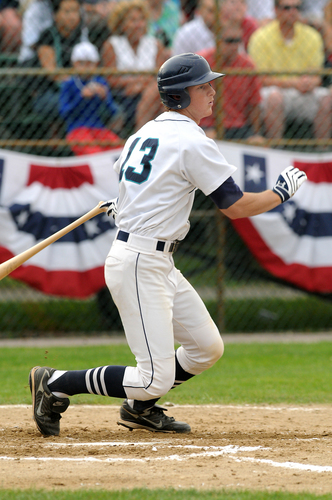 10/07/2016 12:34 PM
Article By:
"Where tomorrow's stars shine today" is more than a Cape Cod Baseball League catchphrase. And the proof is in Major League Baseball.

Earlier this week, Colorado Rockies second baseman DJ LeMahieu, who played for the Harwich Mariners in 2008, captured the National League batting title with a .348 average, while Chicago Cubs' hurler Kyle Hendricks, who pitched for the Brewster Whitecaps in 2010, compiled the lowest ERA in the Big Leagues at 2.13.

LeMahieu, who attended LSU, went 0-for-2 last Friday in the Rockies' 4-1 win over Milwaukee. He left the game in the fourth inning with a .348 average, one point better than Washington Nationals second baseman Daniel Murphy. He hit 32 doubles and scored 104 runs.
"Certainly one of the best storylines of this season, especially when you take into account the type of guy DJ is and how hard he's worked to achieve that,'' recently-resigned Rockies manager and former Cape Leaguer Walt Weiss, told ESPN. "That's no small achievement to win a batting title in this league.''

Weiss, who played for the Wareham Gatemen in 1984 before moving on to the Big Leagues, said if Murphy were healthy, he would have let LeMahieu play and let the two players compete for the batting title on the field.

Meanwhile, Sunday's season-finale for the Cubs against the Reds was supposed to be a tune-up for starter Hendricks before the National League Division Series begins on Friday.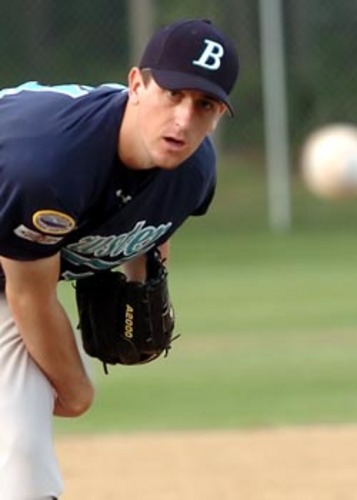 Hendricks, who attended Dartmouth College before joining hundreds of other former Cape Leaguers in Major League Baseball, posted a 2-0 record for the Whitecaps in the summer of 2010, with three saves and a 1.73 ERA. He tied his season low for a start with five innings pitched and allowed season-high-tying four earned runs in Cubs' 7-4 comeback win.

The start ended an impressive stretch for Hendricks, who hadn't allowed more than three earned runs since May 17 -- a stretch of 22 starts, which is the longest active streak in the Majors. Hendricks was fourth pitcher in Cubs history to have such a streak for at least 22 starts.
With Hendricks' MLB-leading 1.99 ERA rising to 2.13, it may also have NL Cy Young Award implications.

Hendricks' ERA set a career best, along with wins (16), innings pitched (190), strikeouts (170) and WHIP (0.98). Even after his last start, Hendricks still won his first ERA title, and his WHIP was second behind hard-throwing Nationals' starter Max Scherzer.

"At this point in my career, now it's all said and done, definitely got to sit back and reflect a bit on it," Hendricks said on the Cubs web site. "I never thought I'd be in this situation … But behind that number, getting guys out, there's a lot that goes into that. Defense, I'm such a pitching-to-contact type of guy. Defense has to play for me, and catchers, they're a big part of it too, just preventing runs. So couldn't have done it without all of those guys."

In addition to LeMahieu and Hendricks, former Cape League hurler John Farrell (Hyannis 1982) led his team to the AL East title and former CCBL batting champion Buck Showalter (hit .434 with Hyannis in 1976) led Baltimore Orioles to AL playoffs.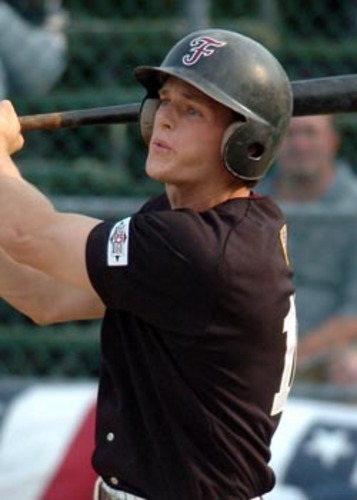 As if that wasn't enough, another Cape League alum ended the 2016 National League Wild Card game in dramatic fashion Wednesday night when San Francisco Giant and former Falmouth Commodore, Conor Gillaspie, hit a 9th-inning game-winning home run to catapult the San Francisco Giants into the post-season. In the summer of 2007, Gillaspie won the Cape League batting title with a .345 average while playing for the Commodores and was also named the League's MVP that summer.

These stand-out performances come as the Cape League broke its own all-time record for the number of alumni (297) currently on Major League rosters. There are were 297 former Cape Leaguers on Major League rosters in 2016, breaking the League's previous mark of 292 in 2015.