League News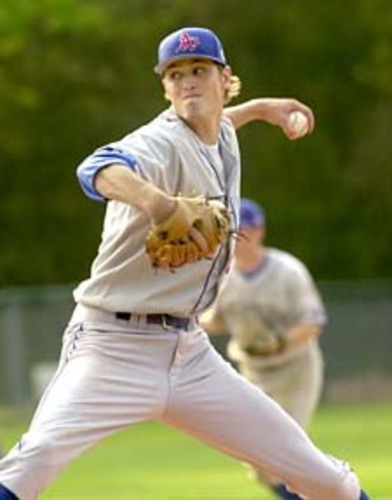 10/25/2016 12:35 PM
Article By:
CAPE COD, Ma. – It's one of the most anticipated World Series in years. And even before the first pitch of Game 1 crosses the plate tonight in Cleveland, Cape League fans around the country have already won.

Thirteen of the 50 players on the World Series rosters for the Chicago Cubs and Cleveland Indians are former Cape League veterans.

"What a treat to watch the World Series knowing that a quarter of the guys out there all played in our League," said Cape Cod Baseball League President Chuck Sturtevant. "Our motto is: 'Where tomorrow's stars shine today.' This World Series is proof of that and underscores just how fortunate we are here on Cape Cod to see elite players develop into Major League talent right before our eyes."

The Cotuit Kettleers boast four current Indians: Mike Clevinger played for the Kettleers most recently in the summer of 2011; Jason Kipnes donned a Kettleers uniform in 2008. Before Kipnes, Yan Gomes played for Cotuit in 2007 while Jeff Manship was there in 2005.

Indians reliever Andrew Miller played for the Chatham Anglers over two summers, in 2004 and 2005. Bryan Shaw played there 2007. Rounding out the Indians with Cape League experience is Brandon Guyer, who played for Harwich in 2006.

On the other side of the diamond, the Chicago Cubs roster includes six Cape League vets. Kris Bryant played for Chatham (2011); as did Chris Coghlan (2005); Kyle Hendricks played for the Brewster Whitecaps in 2010; Justin Grimm suited up for the Cotuit in 2009; while Kyle Schwarber played for the Wareham Gatemen in 2012 and 2013. Last but not least, David Ross played for Brewster in 1996.

"This isn't the first World Series where we've seen former Cape Leaguers play. In the 2007 World Series, Mike Lowell (Chatham 1994) was named World Series MVP, and in 2011 he was inducted into the Cape League Hall of Fame," Sturtevant said, noting the League is set to induct six former Cape League players to the League's Hall of Fame on Nov. 19. This year's class is led by St. Louis Cardinal Kolten Wong, who played for the Orleans Firebirds in 2010.
About Cape Cod Baseball League:
The premier collegiate summer league in the nation, the Cape Cod Baseball League attracts players from across the country, representing all college divisions to play in the 10-team loop. Tracing its roots back to 1885, the Cape League features a 44-game regular-season schedule and an action-packed postseason. As the league celebrates its 131st year, it counts more than 1,100 all-time alumni performing at all levels of professional baseball with a record number (292) former Cape Leaguers on Major League rosters today. On Nov. 19, six former Cape Leaguers will be inducted into the Cape Cod Baseball League Hall of Fame. For more information visit www.capecodbaseball.org
Contact:
Sean Gonsalves, Regan Communications
(508) 420-5566 ext. 118 (w) 617-308-8393 (c)
[email protected]