League News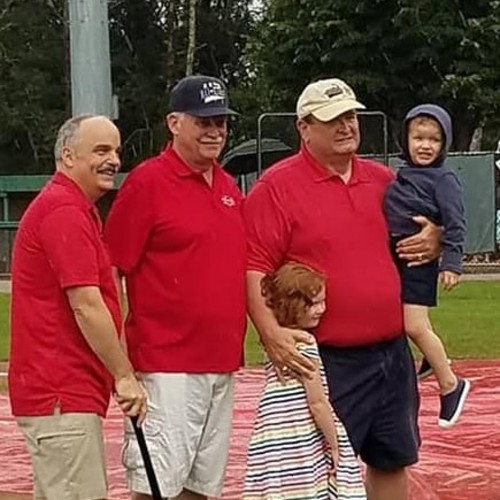 02/15/2019 6:49 AM
Article By:

Greetings from Cape Cod as we wait out the winter in anxious anticipation of spring training. Pitchers and catchers are reporting in the big leagues and we are but 4 months from the Cape Cod Baseball League's Opening Day!

I have been blessed beyond words to have served as League Commissioner for the past fifteen years. Now it's time to pass the torch to the next generation. Former Falmouth Commodores General Manager Eric Zmuda has taken over the reins of CCBL Commissioner in January by unanimous vote of the CCBL Board of Directors. Fantastic choice! I have been extremely impressed with his dedication, talents, organization skills and experience and I am certain he will be an outstanding Commissioner. He and I have worked together over the past year planning out this transition to ensure it would be totally transparent and smooth. That is exactly what has happened. If Eric receives anywhere near the cooperation and support I did, the League will soar. There is no question in my mind about that.

So, as I reflect on not only my past 15 years as Commissioner, but back as far as 1980 when I first joined the Chatham Athletic Association who sponsors the Chatham A's, I have nothing but fond memories and incalculable gratitude. The encouragement, support, trust and cooperation I received leaves me speechless. Saying "thank you" simply does not scratch the surface.

This league has such professional, unselfish and tireless volunteers that Norman Rockwell could not have crafted a better script. President Chuck Sturtevant and the League Board of Directors run this league in a prudent, fiscally responsible and professional manner. General managers, field managers, team presidents, deputy commissioners and umpires are the consummate professionals who have only one objective that they achieve every day of the year. That is, what's in the best interest of the Cape Cod Baseball League. The volunteers at all ten franchise levels are amazing. For years I have stated that there would be no Cape Cod Baseball league without the volunteers, and that has never been more apparent than today. The sponsors and incredibly loyal fans are the heartbeat of every season and are vital partners whose value is immeasurable.

So, as Eric takes the helm, I thank all of you and my family from the bottom of my heart for this amazing opportunity. I always believed I'd rather be lucky than good and I have been very lucky. Please embrace Eric and soar together to the next level as the best collegiate summer baseball league continues to widen the gap from the other 30+ college summer leagues. Every person reading this plays a role in past, present and future successes.

I'll see many of you around the ballparks and as former Major League Baseball pitcher Jim Bouton would say, "you spend a good piece of your life gripping a baseball and, in the end, it turns out that it was the other way around all the time"!
Play ball. Take it from here Eric!

With extreme gratitude,

Paul A. Galop,
Commissioner Emeritus 2019
Commissioner 2004-2018