League News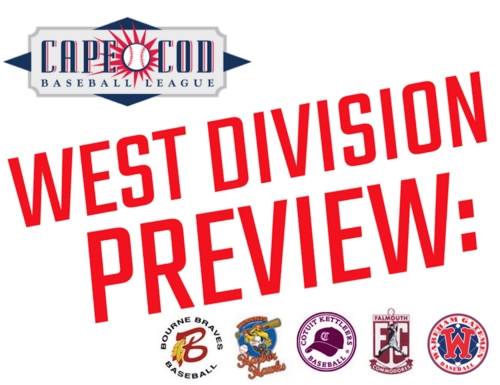 05/14/2019 9:32 AM
Article By:
The Wareham Gatemen won the West division in 2018 with a 25-17-2 record. The Gatemen, the Hyannis Harbor Hawks, the Falmouth Commodores, and the Cotuit Kettleers all made the post season last year, the Bourne Braves were the only team who failed to play past their 44th game. Wareham went on a 6-0 playoff run to take home the 2018 CCBL title with a clean 2-0 sweep over the Chatham Anglers in the final series.

"We had guys getting hot at the right time," Gatemen General Manager Andrew Lang said. The Gatemen never lost consecutive games down the stretch last season and according to Lang they had Chatham's number all season despite the Anglers being an incredibly talented team.

It was a year of success for the Gateman but what will it take to repeat as champs? To start, they need to get fresh faces ready for the start of the season.

"I try not to bring back guys for a second year," Lang said. "We're a solid team on paper, but right now, that's all it is, on paper."

These names on paper include Justin Foscue (Mississippi State) who is currently hitting .329 with his SEC team. Also scheduled to head to Wareham for the 2019 CCBL season is Matt McLain (UCLA) a true middle infielder who is playing Center Field for the Bruins this spring, and catcher Adrian Del Castillo (Miami) who is hitting .341 in his freshman season.

Wareham will be trying to repeat as champs with some home games that will not be played on Cape Cod this season. The Gatemen, like they did last year, will host a home game in Hartford Conn. at the site of the Hartford Yard Goats' stadium, and in their third home game of the season Wareham will host the Yarmouth-Dennis Red Sox at Boston College High school in East Boston.

The other teams in the division are also gearing up for the 2019 season and a chance to overtake their divisional rival, as they all failed to do in 2018. Falmouth dropped two straight games to Wareham in the semifinals of the playoffs and were the closest team in the west to take down the eventual champions.

Falmouth is also a team that is prepared for the 2019 season as several of their players are having fantastic spring's with their respective college teams. The Commodores roster will feature 15 players from programs currently ranked in the top 25 in NCAA D1. But they have a similar problem as Wareham.

"On paper, we are a very strong team, however, we need to let the spring season conclude before we know how the team will shake out," first year General Manager Chris Fitzgerald said.
"Between our expected roster and coach (Jeff) Trundy's experience I think we will be in contention for the deep playoff run again this season."

One of the key returners for Falmouth is outfielder, Steven Williams (Auburn), who in 2018 hit .303 with the Commodores. Alexander Volpi (Holy Cross) will be back at first base after recording six-playoff at bats in 2018. Pitcher, Tommy Sheehan (Notre Dame), will be back in Falmouth after three appearances last season.

The Cotuit Kettleers are looking to get back to the playoffs and make the next step to advance to the final series to take the 2019 CCBL title.

Right handed pitcher Stephen Schoch (University of Maryland Baltimore County) will return to Cotuit for his second season with the team. Schoch appeared in three games back in 2017. Cotuit is also brining in some talent from some of the best teams in the country.

Holden Powell (UCLA) is a right handed pitcher from the No. 1 ranked Bruins and joining Powell on the mound is another right hander, Chris Troye (UC Santa Barbara), both looking to lead Cotuit to the final series this year.

Bourne is trying to get back into the playoff picture after failing to make the postseason last year. The Braves return sophomore Jake Mackenzie (Fordham) and welcome three University of Connecticut Huskies, Colby Dunlop, Kyler Fedko, and Mauro Gozzo.

"(Our goal) is to make the playoffs, Braves president Nicole Norkevicius said. "Once the CCBL playoffs start, anything can happen."

Hyannis welcomes back infielder Trevor Hauver (ASU) who in 29 games in 2018 averaged .267 with 20 hits, and pitcher Joseph Quintal (Fordham).

Not only do the Harbor Hawks have plenty of talent coming to their organization this summer, but there will be a facilities upgrade on High School road. A new scoreboard and upgrades around the stadium will attract a new crop of recruits said Hyannis general manager Tino Digiovanni said.

Digiovanni also spoke on the expectations and excitement surrounding the new league year.

"(2019) is going to be exciting because there is so many new things this year," Digiovanni said. Hyannis is so appreciative of all their donors, supporters, and loyal fans that they are having an appreciation ceremony on June 9, the day before their home opener against Chatham.

All five teams in the west are returning talent and also adding in a new crop of the NCAA's best which will make for another interesting season in the division.

"The division is always talented," Lang said. "There's no one team that every year recycles (championships), it's a different team every year. All the coaches are extremely competitive in the (West) division."

Fitzgerald also commented on how difficult and competitive the Western division is.

"With team rosters changing so drastically year to year, you never know how everything will play out," Fitzgerald said. "I am confident that the 2019 Falmouth Commodores will be battling every game and hopefully we can bring back a championship to for the first time since 1980."

"(The West) is traditionally a competitive and close division with the spread between (the top seed) and (the fourth seed) is quite close," Norkevicius said. "Hopefully it continues that way into 2019."

When Digiovanni was asked how hard it is to compete within the division and what it takes to be successful he started off by saying, "There's no magic button."

The goal is all the same in Bourne, Cotuit, Hyannis, Falmouth, and Wareham: end the season in a pig-pile as 2019 CCBL Champions. And all the off-season work, preparation, and predictions will be tossed to the side as soon as that first pitch is thrown in Cotuit at 5 p.m. to kick off another summer of baseball on Cape Cod.