League News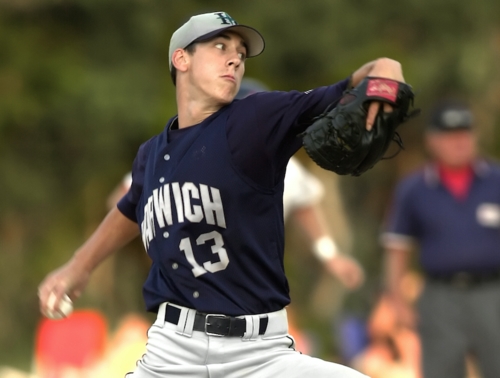 02/18/2020 11:10 AM
Article By: Benjamin Gainsboro
Born in Washington and attending school at the University of Washington in Seattle, Tim Lincecum was one of the many west coast college players to draw some attention from east coast scouts when he played for the Harwich Mariners back in 2005.

That year he led the Cape league with a 0.69 ERA in 19 appearances, was 4th in the league in strikeouts with 68, and 6th in the league in relief pitcher point standings, at 25. His accolades for the season were plentiful, as he racked up a Cape League All Star Game nod, end of the season All-Star nod, the Al Graeber Pitching Award (top Harwich pitcher), and currently sits at #10 in the all-time individual pitching record books with his 0.69 ERA.

This all led to him eventually being picked in the first round (10 th overall) by the San Francisco Giants in the 2006 MLB Draft. Known in the pros for his unorthodox delivery, firey attitude, and knee-buckling curveball, got his start as a dominant ace for Harwich.