League News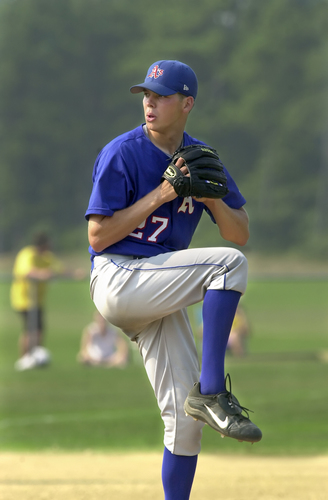 03/11/2020 7:28 AM
Article By: Benjamin Gainsboro
While the path wasn't always easy, Rich Hill continued to work at it. He played for the Chatham Anglers in back-to-back seasons in the early 21st century. His first season was mostly forgettable, but the 2001 season was one for the ages for the Milton native.
He was a key cog in the Anglers run to the Cape League championship that season, where they would eventually lose to Wareham in a pivotal game 3. Still, Hill was dominant throughout that summer, sporting a 1.91 ERA with 46 strikeouts in 33 innings pitched for Chatham. This all led to a staggering 12.2 K/9 rate, quite the statistic for someone that genuinely struggled in his first summer on the Cape.
Called "one of the most honest and genuine people" in all of Major League baseball by New York Yankees scout Matt Hyde, Hill will be entering his 15th season of professional baseball in the upcoming season. Whether the potential was flashed on the Cape, in the Michigan Blue and Yellow (3rd all time in career strikeouts for them), or somewhere in between, Hill has been a determined force at every level he's played.