League News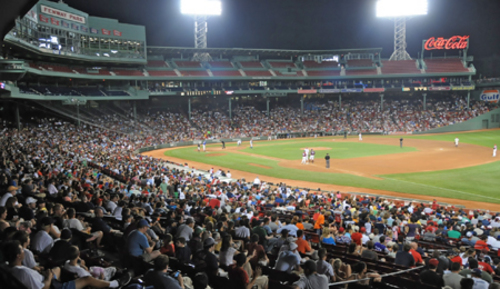 07/28/2010 2:45 PM
Article By:
Pitching was the story for the first four innings.
Andrew Gagnon
(Long Beach State),
Marcus Stoman
(Duke), Derek Self (Louisville), and
Matty Ott
(LSU) each made their innings count for the East, combining to allow only two hits over four shutout innings.
The West staff matched the East's dominance, as
Austin Wood
(St. Petersburg),
Grayson Garvin
(Vanderbilt),
Max Perlman
(Harvard), and
Tyler Ray
(Troy) held the high-powered East squad scoreless.
The scoreboard was awash in zeroes until the West struck in the top of the fifth. The East's troubles began when
Tyler Bream
(Liberty) singled off
Braden Kapteyn
(Kentucky), and moved to second on a wild pitch. Bream stole third, and rode home on a wild pitch.
The East ran into more trouble in the sixth when the West roughed up East pitcher
Kyle Simon
(Arizona).
Johnny Ruettiger
(Arizona State) stroked a leadoff double and moved to third on a wild pitch. East shortstop
Joe Panik
(St. John's) kept the score at 1-0 by throwing out Ruettiger at the plate on
Zach Wilson
's (Arizona State) grounder up the middle. But Panik's efforts went in vain when
Casey McElroy
(Auburn) drove in
Jordan Leyland
(UC-Irvine) for a 2-0 lead.
Now operating with some breathing room, the West pitching staff continued to shine.
Jed Bradley
(Georgia Tech),
Christian Jones
(Oregon),
AJ Achter
(Michigan State), and
RJ Alvarez
(Florida Atlantic) strung together four more unblemished innings and keep the shutout intact.
"Our guys pitched great," West field manager Harvey Shapiro said. "It isn't too taxing when you have nine great pitchers in the bullpen. It's very stress free."
The West continued the onslaught in the seventh.
Tony Caldwell
(Auburn) tripled into the right-field corner and scored on a wild pitch by
Logan Verret
(Baylor).
KC Serna
(Oregon) then walked, and moved to second when Verret's pickoff attempt landed in the photographer's section adjacent to the home dugout. He scored on a double by Wilson. Leyland followed with a single to score Wilson, making the score 5-0.
Colton Murray
(Kansas) and
Adam Morgan
(Alabama) stopped the bleeding, pitching two scoreless innings.
Tony Zyc
h (Louisville) was charged with keeping the shutout intact for the West and did so with a flourish, dispatching the East without event in the ninth.
"They got some key hits in some key situations," East manager Scott Pickler said. "They hit the ball and found some holes, and their pitching was great. You have to tip your cap to them."
Wilson was named MVP of the victorious West team, while
Caleb Ramsey
(Houston) was selected MVP of the East.
Honorary captains delivering the first pitch were long-time MLB player and manager Bobby Valentine, and newly minted Cape League Hall of Famer and current GM of the NHL's New Jersey Devils, Lou Lamoriello.