League News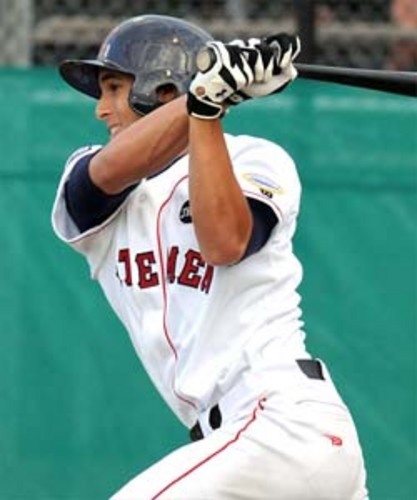 10/06/2020 4:36 AM
Article By: Michael Lane
Astros 10 - Athletics 5 (Houston Leads Series 1-0)

Oakland won the head-to-head series against Houston in the regular season seven game to three. Unfortunately for the Athletics, that success didn't carry over into the postseason Monday afternoon. The Astros offense exploded for 10 runs on 16 hits after falling behinds early. George Springer (Wareham '09/'10) was a major contributor for the Astros offense, leading the team with four hits. Springer's biggest hit of the game came with two outs in the sixth inning. With Houston trailing 5-3 at the time, Springer pulled an RBI double down the left field line to keep the inning alive. The Astros went on to take a 7-5 lead by the end of the inning and were on their way to an important game one victory. Sean Murphy (Orleans '15) hit his second homer of the postseason for Oakland, after homering in game three of the wild card round. Despite hitting ninth in the lineup, Murphy has recorded a hit in all four of Oakland's games this postseason.

Yankees 9 - Rays 3 (New York Leads Series 1-0)

When DJ LeMahieu (Harwich '08) came to the plate in the ninth inning, the Yankees were looking for an insurance run, leading 4-3. By the time LeMahieu got back to the dugout, after walking and coming around to score, the Yankees had extended their lead to 9-3. In addition to sealing a game on victory, the big ninth inning for New York could become a factor as the series continues. The Yankees saved their closer from having to come in for a high leverage save situation. The Rays however were forced to use burn an extra bullpen pitcher to get out of the inning. With no off day during this five-game series, fresh arms in both bullpens is expected to play a major role. Aaron Judge (Brewster '12) delivered his second go-homer of the postseason for the Yankees in the fifth inning, giving them a 4-3 lead at the time. Chad Green (Bourne '11/'12) pitched a scoreless seventh inning in relief for the Yankees.