League News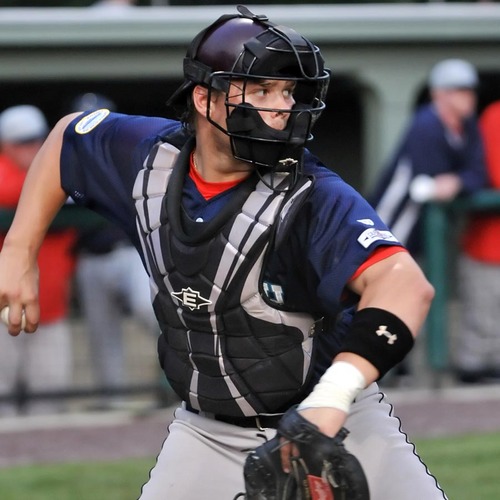 10/09/2020 4:25 AM
Article By: Taylor Viles


On September 26, New York Yankees first baseman Luke Voit belted his 22nd home run of the season, a stat that had him finish first in the entire MLB in that category. The 29-year-old is in just his second full season in the majors and has been a bright spot for the Yankees.

Two years ago, Voit wasn't close to a household name. He was becoming a minor league veteran (a title no one wants to claim) hoping for his opportunity to crack a major league roster for good.

Drafted in the 22nd round of the 2013 MLB draft, he moved slowly through the St. Louis Cardinals organization until he was finally called up in 2017. Unfortunately for Voit, he didn't last long in the majors as that call-up began a stretch of five between the 2017 and 2018 seasons. Each time he failed to make an impact big enough to stay.

That is until the Yankees took notice. In late July 2018, New York shipped pitcher Chasen Shreve and a prospect to St. Louis for the little known first baseman. That season with the Cardinals, Voit had only played in eight games and was hitting .182 but in AAA Memphis, he crushed 9 home runs with a .299 average in 67 games.

He had shown flashes of power in the minors but the question was always, is he good enough to compete at the MLB level? That's the question scouts ask when players are young and in college. Competitive summer leagues such as the Cape League can help to answer that question for two main reasons: the skill level is likely the highest a player would have faced to that point in their career, and for hitters, scouts have the chance to see if that baseball player can hit effectively with a wooden bat.

Voit played on Cape Cod in 2011 and impressed in all facets of the game. He played in 28 games with the Harwich Mariners hitting three home runs and 14 RBIs. Voit recorded the game-winning hit twice during the season one of which was a home run in a 1-0 victory over Falmouth.

His performance over the course of the season was good enough for an all-star selection where he hit a double. His play during the season helped propel Harwich to the playoffs where they went on to win their second Cape League championship in four years.

To put Voit's 22 homer's this season in perspective, he played in 56 games. I in a regular 162-game season that would equate to playing in 152 games. This would have put him on track for a fraction below 60 home runs on the season. Only four major leaguers since the year 2000 have hit over 55 home runs in a single season: Giancarlo Stanton (59), Ryan Howard (58), Alex Rodriguez (57), and Barry Bonds (73).

Along with the strong home run numbers, he also hit .277 this season and placed second in the American League with 52 RBIs. His performance this season puts him in early talks for A.L. MVP. and cemented his spot on a major league roster for years to come.