League News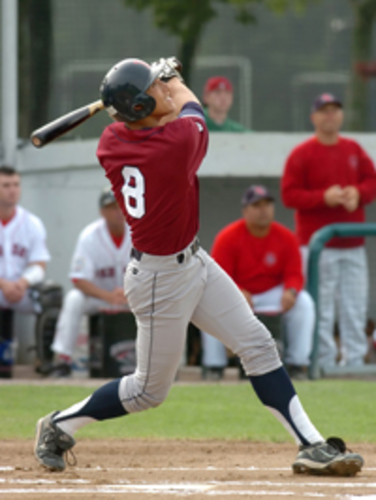 10/15/2020 4:12 AM
Article By: Taylor Viles
Dodgers 15 - Braves 3 (Atlanta leads series 2-1)

The Los Angeles Dodgers poured on the runs in the first inning, keeping the Braves from taking a 3-0 series lead. L.A. became the first team in MLB history to score 11 runs in an inning of a post-season game. The early outburst was capped off by Max Muncy (Wareham '10) launching a grand slam to right-center field. Edwin Rios (Orleans '14) also homered in the first inning madness. Once Julio Urias took the mound in the bottom of the first, 11 runs were more than enough confidence to deliver a solid pitching performance. He went five innings allowing only one run. Will Smith (Brewster '15) also tacked on two RBI's of his own during the contest. The Dodgers look for their momentum to help them tie the series on Thursday.

Astros 4 - Rays 3 (Tampa Bay leads series 3-1)

The Houston Astros hung on to a one-run victory to keep their playoffs hopes alive. Astros star Jose Altuve came out swinging as he belted a solo shot in the first inning and adding another RBI in the third. The Rays tied the game in the fourth on one swing of the bat from Randy Arozarena. George Springer (Wareham '10) put Houston ahead for good in the fifth inning launching a two-run homer of his own. The Rays were able to put together a stunted rally in the top of the ninth scoring a run but failed to score the tying run from third base as Yoshi Tsutsugo lined out to end the game. Tampa Bay has another chance to end the Astros season Thursday night. Pitchers have not been announced yet for either side.