League News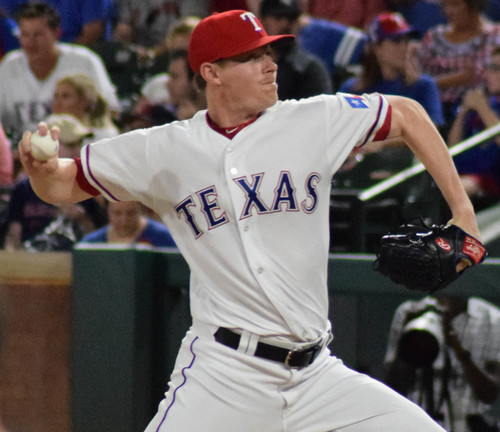 10/21/2020 7:39 PM
Article By: Taylor Viles


The Tampa Bay Rays have become known for possessing one of the strongest pitching staff's in the MLB today.

Their starting pitching is young and improving with age, and their bullpen is lights out and incredibly reliable. When their still-developing bats let them down during a game, the guys on the mound have been able to pitch a gem.

Debuting a new strategy to the game in 2018, the Rays decided to use Sergio Romo, a traditional closer, to begin a game one night. As the team continued to refine the idea, the game plan has allowed their youthful starting pitching staff to develop without throwing their arms out. It also gives team management an opportunity to see less-known pitchers in their farm system who were given a chance to pitch because more pitchers were used in games.

The move was dubbed "the opener" and has continued to be employed by Tampa Bay and has been picked up by other teams along the way. The focus on their pitching staff is what has led them to be among the best in baseball.

One of the most unique parts of Tampa Bay is how the team utilizes the closer role. Typically, a closer will be relied on to finish-up almost every tight game compiling a significant number of saves over the season. In only 60 games played during the COVID-19 shortened MLB season, 12 Rays recorded at least one save. That's 12 pitchers that the team trusted enough to win a close game for them. The team led the league this season with 23 saves.

Three Cape League alumni have been a large part of the lethal pitching staff for Tampa Bay. Aaron Loup (Falmouth '08), Pete Fairbanks (Hyannis '13/'14), and Ryan Thompson (Hyannis '13) have each pitched in over 20 games this season.

Fairbanks was the most effective for the Rays appearing in 27 games, mostly in relief, registering 39 strikeouts. The former Harbor Hawk compiled a 6-3 record while keeping his ERA at 2.70. In six relief appearances this postseason, he is leading the team with three saves.

In his first season on Cape Cod, Fairbanks pitched in just two games but collected a win against Wareham. This would turn out to be his only win as the next season he was 0-4 in nine games played.

Loup's ERA this season for Tampa Bay was also low at 2.52. As a reliever, no one appeared in more games (24) without receiving at least one start, than Loup, as the Rays opted to not move him from his spot in the bullpen. Sometimes, changing a players role on a team can threaten their effectiveness.

Loup only played in nine games for Falmouth in the 2008 season, going 1-1 with a 6.07 ERA.

This season, Thompson was also a staple in the bullpen, pitching in 25 games and recording one save for Tampa Bay.

In late July of 2013, Thompson and Fairbanks were almost teammates with Hyannis. Thompson, like Fairbanks, pitched in two games that summer and maintained a 0.00 ERA. The Harbor Hawks released him three days before signing Fairbanks for his stint with the team.

As the Rays takes on the Los Angeles Dodgers in the 2020 World Series, they look to win their first World Series in team history.