League News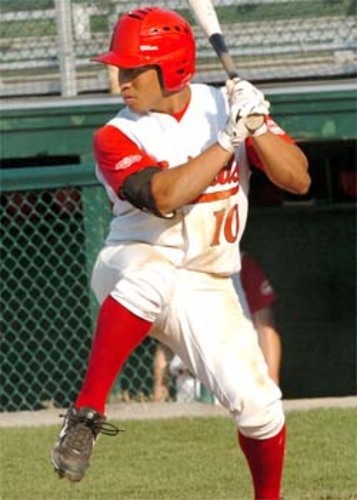 11/16/2020 5:55 AM
Article By: Ethan Kagno
In what had been a hectic 60-game sprint, the MLB season concluded with an exciting Fall Classic, headlined by the two best records in baseball. The Los Angeles Dodgers (43-17) took home their first World Series since 1988 after beating the Tampa Bay Rays (40-20) four games to two. Despite all of the uncertainty regarding the MLB season amidst COVID-19, players and coaches remained strong, resilient, and determined to make the most out of their shortened season. Today, we recap the MLB Awards and highlight former Cape Leaguers who stood out from the rest.

Gold Glove Award: Kolten Wong (2B - St. Louis Cardinals, 2010 Orleans Firebirds)
Selected for the second time in as many years, Wong ranked first in the National League in assists from second base (129), first in double plays turned (29), and tied for first in total zone runs (6), a statistic that measures the number of runs above or below the player was worth based on the number of plays made. Across 53 games for St. Louis, he made just two total errors which was more than enough to take home the Gold Glove honors, building upon a solid 2019 season.

Silver Slugger Award: D.J. LeMahieu (2B - New York Yankees, 2008 Harwich Mariners)
His second as a Yankee, LeMahieu turned in another stellar all-around performance as he finished among the top five in, Wins Above Replacement (2.8), Batting Average (.364), On-Base Percentage (.421), On-Base Plus Slugging (1.011), Hits (71), Singles (49), among other statistical categories. In addition to his back-to-back Silver Slugger Awards, LeMahieu is a 3-time All-Star, 3-time Gold Glove Award winner, and has won the Batting Title twice. The Yankee slugger also finished third in MVP voting.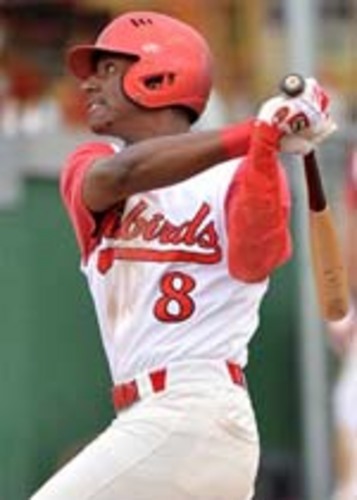 Rookie of the Year Award: Kyle Lewis (OF - Seattle Mariners, 2015 Orleans Firebirds)
The first Seattle Mariner to take home Rookie of the Year honors since Ichiro in 2001, Lewis shined after a scorching hot start to the season. The former first rounder was a unanimous selection for the award and "became just the second rookie to lead his team in average (.262), HRs (11), runs (37), and walks (34)" (MLB.com). Lewis also flashed some leather in centerfield where he ranked third in the American League in putouts (133). Seattle's 11th overall draft pick in 2016 should be a staple in the Mariners' 2021 lineup.

In the National League, Alec Bohm (2017 Falmouth Commodores) of the Philadelphia Phillies and Jake Cronenworth (2014 Orleans Firebirds) of the San Diego Padres tied for second in Rookie of the Year voting behind Milwaukee Brewers reliever Devin Williams.

Manager of the Year Award: Kevin Cash (Tampa Bay Rays, 1999 Falmouth Commodores)
After two consecutive third place Manager of the Year award finishes in 2018 and 2019, Kevin Cash followed up a 96-win season by winning the American League East for the first time since 2010. The former Commodore worked with the third lowest payroll in the Major Leagues ($28.3 million) and got the most out of his players by generating 59 different batting orders in the 60 games they played. His effective use of "openers" and hot hand approach for the closer role helped the Rays advance all the way to the World Series.

Although Don Mattingly won NL Manager of the Year, deservingly so, the other two finalists - San Diego Padres skipper, Jayce Tingler (2002 Brewster Whitecaps) and Cubs head coach, David Ross (1996 Brewster Whitecaps) - finished second and third in voting, respectively.

Cy Young Award: Shane Bieber (SP - Cleveland Indians, 2015 Yarmouth-Dennis Red Sox)
Bieber was outstanding in his 12 starts for Cleveland who proved he could be elite once again. The first unanimous American League Cy Young selection since Justin Verlander in 2011, Biebs led the league in earned run average (1.63), strikeouts (122), and was tied with Yu Darvish (2nd in NL Cy Young voting) for the most wins (8). He followed up a 2019 season where he led the MLB with three complete games and two shutouts, while amassing 259 strikeouts over 214.1 innings pitched. If his stuff didn't "wow" you enough, according to MLB.com, he set "an MLB record with a 41.1% strikeout rate" and was tied for the lowest opponents' batting average (.167) since 1969. This is Bieber's first Cy Young Award and he'll certainly be in the mix for years to come.