League News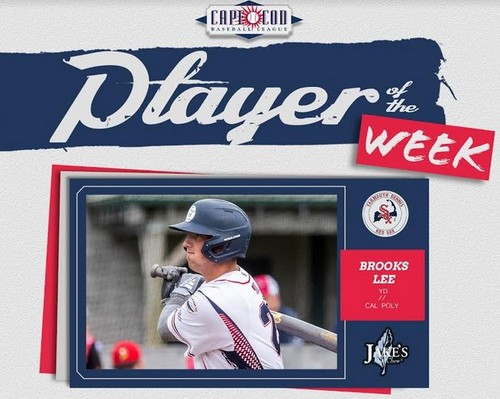 08/03/2021 5:01 AM
Article By:
Player of the Week: Brooks Lee (Yarmouth-Dennis, Cal Poly)

Brooks Lee continued to stay hot this past week, pacing the league in hits (14) in his 24 at-bats for Yarmouth-Dennis. Lee batted an absurd .583 including a pair of home runs and three doubles, as he swung the bat with confidence; tallying a hit in every game he played in. His best performance came against Harwich in a 10-3 win at Whitehouse Field. The Sophomore from Cal Poly torched the Mariners pitching staff for five hits with his fifth home run of the season, alongside a couple of doubles and runs batted in. Despite Y-D just missing out on a playoff spot, Lee was one of the best players in the Cape League this season, who currently slashes .421/.436/.671, with a 1.107 OPS in 19 games this season.
"Try Jake's Mint Chew today for a healthy alternative to tobacco. Visit www.jakesmintchew.com for more information and use
promo code "cape cod" for 15% off your first order.
Chew Healthy, Chew Jake's!