League News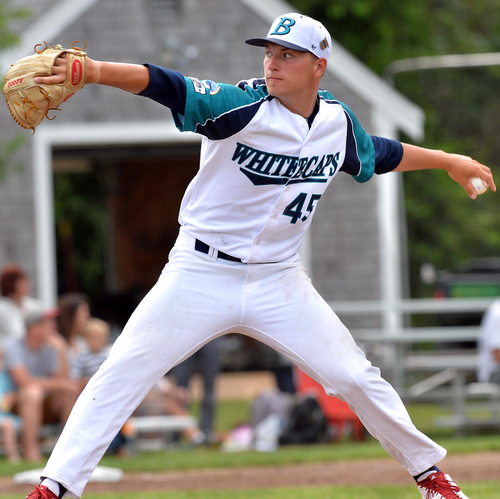 05/11/2022 8:53 AM
Article By: Michael Lane
Four years ago, Reid Detmers took the mound for the Brewster Whitecaps at Stony Brook Field. Last night, May 10th, he took the mound for the Los Angeles Angels and delivered a no-hitter.

Detmers allowed just one walk to lead off the sixth inning, before getting an inning-ending double play two batters later. From there he cruised to a no-hitter, becoming just the 25th rookie pitcher in MLB history to throw one.

During his time in the Cape League, Detmers had a 4.55 ERA and 1.37 WHIP over 27.2 innings pitched. His best performance came against Y-D on July 11th, when he went 5.2 scoreless innings and struck out five batters. Arriving at the beginning of the season and staying through the playoffs, he helped the 2018 Brewster squad reach the Eastern Division Finals before falling to Spencer Torkelson and the Chatham Anglers.

Two years later, in the 2020 MLB Draft, Detmers was selected 10th Overall by the Los Angeles Angels. He was the third Cape League player selected in that years draft behind Torkelson (1st Overall) and Nick Gonzales (7th Overall).
Detmers made just 14 starts in the minor leagues before being called up to the MLB in 2021, where he made five starts to end the season.
So far this year, Detmers holds a 3.77 ERA and 0.84 WHIP through 31 innings pitched. His prescence has been important for an Angels team that has struggled to put together a reliable rotation since they last made the playoffs in 2014. The Angels are currently 21-11, good for the second best record in the American League and fourth best record in MLB.
Detmers next start will come early next week against the Texas Rangers, who rank 25th in BA (.220) and 26th in OPS (.627).