League News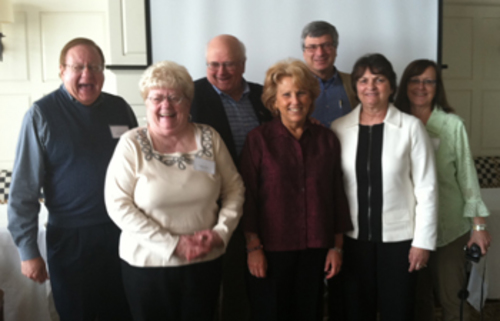 03/25/2012 1:56 PM
Article By: John Garner Jr.
HARWICH, Mass – Longtime Harwich Mariners' volunteer Peg Rose has been inducted into the Harwich High School Hall of Fame.
Rose, a Mariners' past president, secretary and volunteer for the past 29 years, was inducted in a ceremony Saturday at the Wequassett Inn.
She is a 1964 graduate of Harwich High School, where she was involved as a cheerleader, National Honor Society, orchestra, glee club and girl's service club.
Rose, who works as a secretary at the Yarmouth Health Department, has been a community volunteer for over 40 years.
She has been a member of the Harwich Historical Society, Harwich High Friends of the Arts and Cape Cod Chamber of Commerce Sports Advisory Council.
Peg has been very active on several Cape Cod Baseball League committees including Hall of Fame, All-Star Game and NCAA Division III Baseball New England Regional in Harwich.