Message From The President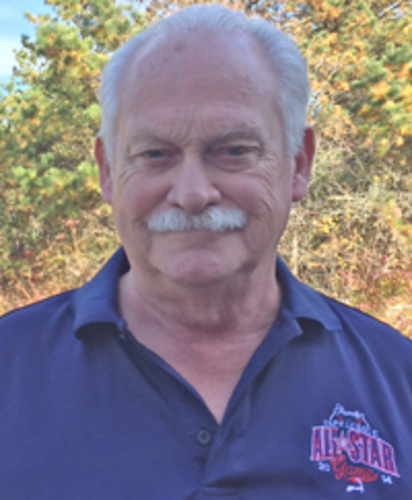 First, I would like to thank the Wareham Gatemen's Tom and Sheri Gay, Jim and Linda McKiernan and Tom Crane, who attended and manned the Cape Cod Baseball League table during the second annual Baseball Winter Weekend at Foxwoods Resorts.
Passing out literature and showing great videos of the league was well-received by the thousands of baseball fans who attended the weekend event. Even in the midst of a blizzard, the festival was well-attended.
It was an exciting time to see Matt Barnes (Wareham, 2009), Travis Shaw (Bourne, 2010) and of course Boston Red Sox skipper John Farrell (Hyannis, 1982) as well as almost the entire 40-man roster of the Red Sox. Joining them were Roger Clemens, Jim Rice, Fred Lynn, Dwight Evans, Wade Boggs and Steve Lyons, who were all very gracious with the fans as well. It demonstrates how important the Red Sox and the game of baseball are to fans from all over New England.
Thoughout the weekend, the Red Sox stressed the importance of attracting the interest of the younger generation to the game and the team. I think this is a lesson we need to grab hold of to ensure the continued success of our league to continue through the next generation and beyond.
Among the activities, which featured interactive games offered to fans to test different skill tests, were batting practice, radar toss, running and Wiffle-ball games, just to name a few. Many of our Cape League teams had offered similar opportunities to fans to help raise money, but this type of event also attracts the young children's interest in the game. With all the electronics and sedentary games our children play, they do not get outside enough to play. Events such as these can help inspire children to get off the couch and get moving.
Let's all try and be creative to help get children outside and interested in the Cape League and the game of baseball as a whole. Here we are at midwinter, and to see the excitement and enthusiasm at this event only made us all wish it were the start of the regular season.
Unfortunately, we have to wait five months for the Cape League season to get under way, but what we can do is dream of what the 2016 season will bring. Doing so will help get us there before we know it.
Sincerely,
Chuck Sturtevant
Cape League President