Weekly Season News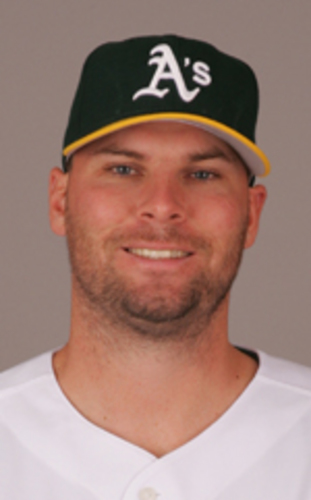 07/18/2012 8:38 PM
Article By:
Ben Sheets hadn't pitched in a Major League Baseball game in two years before Sunday's start for the Atlanta Braves at Turner Field against the New York Mets.
The former Wareham Gateman (1998) and Orleans Cardinal (1999), once one of the premier pitchers in the game, capped a long, painful comeback from extensive elbow surgery with a dominant performance last Sunday as the Braves beat the Mets, 6-1 for their season-high seventh straight victory.
Sheets, who celebrates his 34th birthday Wednesday (July 18) threw 88 pitches and allowed only two hits in six scoreless innings. The Cape League Hall of Famer (Class of 2008) struck out the first batter of the game and didn't allow a hit until the third when he pitched his way out of a second-and-third jam by retiring David Wright on a fly ball to deep right, starting a string of 10 consecutive outs. He threw 88 pitches, 57 for strikes, while fanning five and walking one before being removed in the sixth for a pinch hitter.
Sunday's start was the first for the Louisiana native since July 19, 2010, when he dropped a 2-1 decision to the Red Sox as a member of the Oakland A's. After that game, Sheets was placed on the disabled list for the seventh time in his career. He underwent surgery to repair a torn elbow ligament and, for the second time in two years, a torn flexor tendon. When doctors operated, they confirmed two other problems – a torn ulnar collateral ligament, requiring Tommy John surgery, and damage to his pronator tendon.
It appeared to be the end of the line for the four-time National League All-Star who once struck out 18 Braves in one game as ace of the Milwaukee staff.
Sheets spent eight seasons with the Brewers before elbow surgery sidelined him late in 2008, costing him the 2009 campaign. He returned in 2010 with Oakland, but his right arm failed again, resulting in complex surgery to repair a ligament and two tendons.
He later told blogger Jeff Schultz that when he awoke in the hospital, "I had an IV in my foot. The doctor tried to get a tendon out of this [left] arm and it was no good so he wrapped it. Then he tried to get one out of my leg and it was too little. So he got one out of my hamstring. I woke up, and I was wrapped here [left leg] and here [left arm] and my foot had the IV.
"(Dr. Keith) Meister told somebody, 'Ben's not going to be very happy with me'."
The surgeon not only turned Sheets into a bionic pitcher, he convinced the 32-year-old right-hander to give baseball another shot.
The latest comeback attempt brought Sheets to the Braves five weeks ago for a workout. Braves manager Fredi Gonzalez liked what he saw and Sheets was signed to a minor league contract with Double-A Mississippi. There he worked 10.2 innings, posting a 0-1 record with a 5.06 ERA, good enough to earn him a shot with the Braves' rotation.
Brandon Beachy tore a ligament in his elbow and underwent season-ending surgery on June 25, while Randall Delgado and Mike Minor have been inconsistent. And Tim Hudson had two cortisone shots to relieve pain from bone spurs in his left ankle.
Gonzalez was delighted with Sheets' performance against the Mets. "He mixed his pitches well and his command was outstanding, a little better than I thought it would be the first time out. He gave us a hell of an opportunity to win the ball game."
Another Cape League alum, Michael Bourn (Yarmouth-Dennis, 2002) put the Braves in front 1-0 when his double scored Matt Diaz in the fifth inning. Bourn also scored, on Jason Heyward's RBI single as the Braves pushed across five more runs.
Sheets, who's represented by Casey Close, also a CCBL Hall of Famer (Class of 2010), was Milwaukee's first round choice (10th overall) in 1999 after an outstanding '98 summer at Wareham, where he was 4-1 with a 2.51 ERA and 66 strikeouts in 68 innings. He returned to the Cape in 1999 to pitch for Orleans, where he compiled a 1.10 ERA when he came to terms with Milwaukee on July 30.
Ben holds the distinction of being the only pitcher to win an Olympic gold medal game for the U.S. He did it in the 2000 Sydney Olympics with a 4-0 shutout victory over Cuba. It was the first and only Olympic baseball gold medal for an American squad.
Baseball was dropped as an Olympic sport after the 2010 games in China.
-ccbl-