Weekly Season News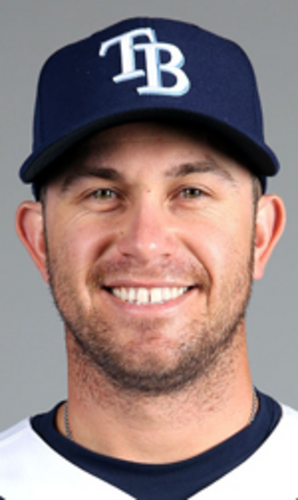 11/07/2014 10:31 AM
Article By: CCBL Public Relations Office
At least six former Cape Cod Baseball League players will be making the trip to Japan next week for the 11th MLB-Japan all-star series.
With a couple of spots remaining to be filled, the Major League Baseball squad's roster lists three pitchers and one position player with Cape League backgrounds, plus the team's manager and one coach. Boston Red Sox skipper John Farrell (Hyannis 1982) leads the MLB club and will bring along his Boston third-base coach, Brian Butterfield (Wareham, 1976).
One right-hander and two southpaws will represent the Cape League on the pitching staff. Rob Wooten (Chatham, 2007) of the Milwaukee Brewers is the lone righty. He's joined by free agent Chris Capuano (Cotuit, 1997-98; Bourne, 1999), who spent time with Boston, Colorado and the New York Yankees this past summer, and 14-season MLB veteran Randy Choate (Hyannis, 1996) of the St. Louis Cardinals.
Tampa Bay third baseman Evan Longoria (Chatham, 2005) is also on the MLB squad, which numbers 23 players. Farrell accepted the manager's role after MLB's original choice for the assignment, Ron Washington, resigned as manager of the Texas Rangers. Farrell's coaches for the trip are Butterfield, Cleveland Indians manager Terry Francona and Texas pitching coach Mike Maddux.
Workouts were scheduled on Friday and Saturday at Dodger Stadium in Los Angeles before the MLB team leaves for Japan.
The all-star series encompasses five games -- at Kyocera Dome, Osaka (Nov. 12); Tokyo Dome, Tokyo (Nov. 14, 15 and 16), and Sapporo Dome, Sapporo (Nov. 18). There will also be two exhibition games, one before the series itself gets under way and one after it concludes. The major leaguers will play a combined Hahshin Tigers/Yomiuri Giants squad at Koshien Stadium on Nov. 11 and wrap up their tour on Nov 20 in Okinawa against Team Japan.
All seven contests will be televised live in the United States by MLB Network, beginning with the Nov. 11 exhibition game in Koshien Stadium, near Kobe in Nishinomiya, Hyōgo Prefecture, starting at 4 a.m. ET. Former Cape Leaguer Mark DeRosa (Bourne, 1995) will rotate with Darryl Hamilton as analyst on the broadcasts; Paul Severino will handle play-by-play.
-ccbl-