League News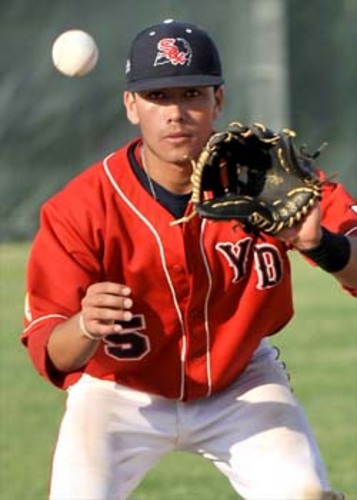 07/20/2013 10:32 PM
Article By:
The Eastern Division is home to the Chatham Anglers, the best team in the Cape League, and the Yarmouth-Dennis Red Sox, host of the 2013 All-Star game. But the West Division is where the defending champions reside, as well as four of the top six teams thus far this season, and the majority of statistical leaders.
The East All-Stars have something to prove at Red Wilson Field on Saturday, July 27, and they've put together the team to do just that. The host Red Sox are proud to have Alex Blandino (Stanford) starting in his second straight CCBL All-Star game, the only two-time selection this year. Y-D tied the Falmouth Commodores with the most All-Star selections with seven.
The other four East teams send 18 players to South Yarmouth, including eight starters. Though the slumping Orleans Firebirds have no starters and only four representatives, closer Matt Troupe (Arizona) has been nearly perfect this season and could play a big role late in the game.
No one will be more crucial than Harwich's Aaron Bummer (Nebraska). The Mariners ace is the starting pitcher for the East, and hopes that he can continue his dominance into the All-Star showdown. He will have teammate Branden Cogswell (Virginia) behind him at shortstop, as well as Derek Fisher (Virginia) in left field.
The Virginia Cavaliers join the Stanford Cardinal as the only schools with two Cape League All-Star starters this summer.
Yet another of Bummer's teammates, Ian Happ (Cincinnati), will bat for him as designated hitter.
Representing the league-leading Anglers will be catcher Connor Joe (San Diego) and second baseman Dante Flores (USC), while the Brewster Whitecaps are represented in the starting lineup by first baseman Trevor Mitsui (Washington), center fielder Scott Heineman (Oregon), and right fielder Boo Vazquez (Pittsburgh).
The Eastern squad may not have the offensive power that the West has this season, but the East does have a lineup filled with guys who can get on base and make things happen. They will combat the West's strength with quickness and intelligent play, and may enjoy another advantage over the West in pitching depth.
The East boasts home-field advantage, some strategic supremacy and something to fight for, but will that be enough to overpower the West?