League News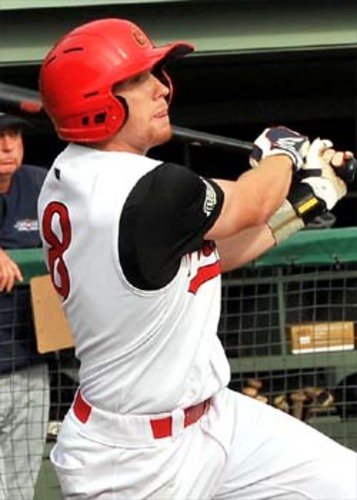 08/01/2013 5:34 PM
Article By:
The Fourth of July is generally a day reserved for friends and family, for parades and parties, and for food and fireworks. For Orleans fans, July 4, 2013, will be remembered as the beginning of one of the worst stretches in recent memory for the Firebirds.
From July 4019, the team went 4-11, including several blowouts, and dropped two games to the Brewster Whitecaps, who were looking to take over the fourth and final playoff spot in the East. The Whitecaps, who have become known as consistent contenders, were looking as if they would fall out of contention any day.
On the edge of despair and on the verge of falling into last place in the division, something finally clicked for the Firebirds.
"It happens every summer. No matter who you are or how good you are, you're going to run into a rough patch," manager Kelly Nicholson said, "but we didn't like the taste of losing." Since falling to the Falmouth Commodores 13 days ago, Orleans has won eight straight heading into Thursday, the most in a row of any team this season. The streak has included vengeance victories over the Whitecaps, whom they beat handily twice, and three wins over All-Star pitchers. No longer are they fighting for a playoff spot, but are now in fact in second place in the division, up three points on the Harwich Mariners.
"To appreciate winning, you have to lose along the way," Nicholson said. "We'd love to keep it rolling. We don't want to lose anymore."
The winning streak has yielded plenty of heroes for the Firebirds. All-Star second baseman Ross Kivett (Kansas State) is the current league batting leader with an impressive .356 average, which is up 27 points since the streak began. Both Jordan Luplow (Fresno State) and Austin Davidson (Pepperdine) have driven in nine RBIs apiece during the stretch, and are tied for seventh in the league with 23 total. Maybe most impressive has been the Orleans bullpen, which has allowed only six runs in the eight wins, for a combined 1.79 ERA.
"We're clicking," Luplow said. "Pitching, hitting, defense, it's all coming together at the right time. Turning it around like that was great."
His coach agreed. "Obviously we're playing well. We've pitched pretty well, have played solid defensively, and had timely hitting. You need all of those to get some good results, and the last week and a half we've done those things."
The Firebirds would love nothing more than to ride this winning streak into the playoffs and secure home-field advantage in the opening round. "It's huge for us if we keep it going. It just gives us more confidence going into the playoffs," Luplow said. But it will not be an easy road, as they face all divisional opponents and playoff-bound teams to close out the regular season.
They took on the rival Y-D Red Sox on Thursday night, before finishing the season with a home-and-home doubleheader with Harwich on Friday and a home-and-home with the East regular-season champion Chatham Anglers on Saturday and Sunday.
"We have a long way to go. We have five tough regular-season games left," Nicholson said.
The Firebirds may not finish the season with a 13-game win streak, but it would be quite the story if they did. Orleans limped into the playoffs in 2012, but surprised many with a first-round upset of the defending champion Harwich Mariners.
"Everybody starts fresh on Tuesday," Nicholson said. "Everybody is 0-0 and the first team to six gets a ring." With the way the Firebirds have been playing of late, that team could very well be Orleans.