League News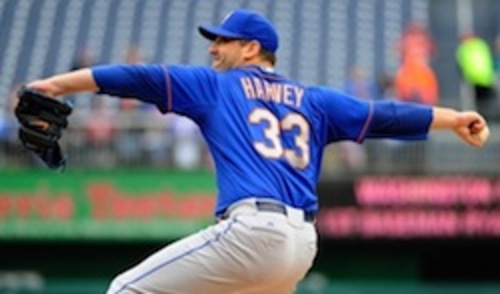 04/10/2015 6:15 PM
Article By: CCBL Public Relations Office
It's been nearly five decades since Thurman Munson went from the quiet, tree-lined streets of Chatham, Mass., to the bright lights of New York City.
Munson, who hit .420 to lead the Chatham Town Team to the 1967 Cape Cod Baseball League championship, was the fourth player taken in the MLB draft the following June, the first-round selection of the New York Yankees. Within a couple of years the hard-nosed catcher from Canton, Ohio, had become the Yankees' captain, attaining legendary status in a city known for legends.
Everyone knows the story of how Munson loved to fly, frequently commuting between New York and his Ohio home in his private jet. It proved to be a fatal attraction for the fledgling pilot whose life ended on Aug. 2, 1979, at the far-too-young age of 32 when his Cessna Citation crashed near Akron-Canton Airport while he practiced takeoffs and landings.
Munson's memory lives on in Chatham and in the Cape League. A commemorative plaque adorns the Veterans Field press box and the league posthumously enshrined him with its first first Hall of Fame class in 2000; the CCBL's batting championship also carries his name.
Today, another former Chatham player has hit it big in Gotham, but this one doesn't wear Yankee pinstripes.
Matt Harvey pitched at Chatham in 2008 and 2009. Unlike Munson, he didn't lead the league in any category and his team did not win a championship. But he was drafted in the first round in 2010 by the Mets, the seventh player taken.
As a freshman at the University of North Carolina, Harvey had a 7-2 won-lost record, a 2.79 ERA with 80 strikeouts in 67 2/3 innings and a .214 opponents' average. Collegiate Baseball named him a freshman All-America. He fell one shy of a school record held by Daniel Bard (Wareham, 2005) for wins by a freshman. He played in the 2008 College World Series, then reported to Chatham, where he was 1-1 with a 0.83 ERA, striking out 29 in 21 2/3 innings. Baseball America rated him the Cape League's No. 3 prospect.
Harvey fell to a 5.40 ERA as a sophomore but was still 7-2 with a save. He fanned 81 in 75 innings but walked 42 and had the third-worst ERA on the Tar Heels' staff. Back with Chatham in the summer of 2009, he was a disappointing 0-2 with a 6.00 ERA.
Harvey's future with the Mets had been in question since Aug. 24, 2013, when he left a start with elbow pain and was immediately placed on the disabled list. Later tests revealed a partially torn tendon, leaving him to contemplate Tommy John surgery. After meeting with various specialists, he decided against surgery, opting instead for a rehabilitation and strengthening program. He ended his sophomore season in the big leagues with a record of 9-5 and a 2.27 ERA in 26 starts, having given up just 135 hits in 178 1/3 innings while striking out 191 and walking 31.
Once the season ended, Harvey changed his mind about surgery and Dr. James Andrews successfully repaired the torn tendon in an Oct. 22 operation. The delay meant that he would miss the entire 2014 season.
Harvey first pitched for the Mets on July 26, 2012, facing the Arizona Diamondbacks at Chase Field. He set a franchise record for a pitcher making his debut by fanning 11 opponents in 5 1/3 innings; the record of nine had been held jointly by Tom Seaver and Bill Denehy, and it was the most strikeouts in a debut since Stephen Strasburg had fanned 14 in his first game with the Washington Nationals two years earlier.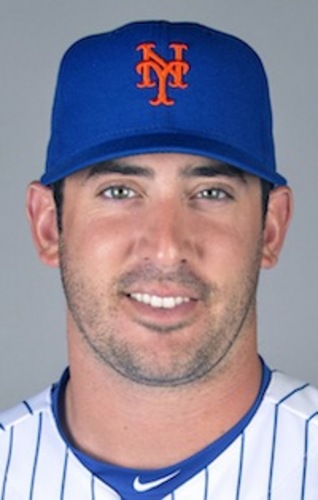 Not only that, but Harvey gave up no runs on three hits, and went 2-for-2 at the plate, hitting a double off Wade Miley (Wareham, 2007) in his first career at-bat. Harvey was the first pitcher since 1900 to have at least 10 strikeouts and two hits in his major league debut. He had to leave the game because of pitch count issues, but was credited with his team's 3-1 win. He finished his rookie season 3-5 with a 2.73 ERA in 10 games, with only 42 hits allowed in 59 1/3 innings.
Harvey got off to a great start in 2013, leading the National League in ERA and wins after his first three games, during which he went 3-0, 0.82. His third start, facing the Minnesota Twins on April 13, was the best of his career to that point as he held the Twins hitless through six innings, a string that ended when Justin Morneau hit a drive off the right-field foul pole at Target Field for a home run with two outs in the seventh. He ended up pitching a career-high eight innings, giving up only that run on two hits, for a 4-2 victory.
In his next start April 19, Harvey was matched against Strasburg of the Nationals in what was billed as the "battle of the young aces." He won 7-1, giving up only one run on four hits in seven innings. He almost suffered his first loss against the Los Angeles Dodgers on April 24, leaving with a 3-2 deficit after six innings, but his teammates rallied to tie the game against closer Brandon League in the bottom of the ninth and won 7-3 on a walkoff grand slam by Jordany Valdespin an inning later.
He finished the month of April with a 4-0 record, a 1.56 ERA and 46 strikeouts, earning NL Pitcher Pitcher of the Month honors. His legend continued to grow on May 7, when he was perfect through six innings in a game against the Chicago White Sox. He retired the first two batters he faced in the seventh before Alex Rios singled. The game was still scoreless at that point, and Harvey was removed after nine innings, having given up only that one hit while striking out a career-high 12 opponents. The Mets won the game in the 10th inning, although reliever Bobby Parnell (Chatham, 2004) and not Harvey received credit for the victory.
Harvey suffered his first defeat of the year June 13 in a great pitching duel with Adam Wainwright of the St. Louis Cardinals. He gave up only one run in seven innings while striking out seven, but his teammates did not give him any run support. They had scored only 18 runs in his last 10 outings, leaving him with a string of no-decisions. On June 18, he started the first game of a doubleheader against the Atlanta Braves that was portrayed as a portent of the Mets' future, what with top prospect Zack Wheeler making his major league debut for the Mets in the nightcap. He got things started off on the right foot, striking out 13 and carrying a no-hitter into the seventh inning of a 4-3 victory.
Clearly, the Mets had themselves a new ace. Harvey was selected for the 2013 All-Star game that summer and was given the honor of starting the Midsummer Classic at home in Citi Field. He pitched two scoreless innings after getting into trouble early in the first. On Aug. 6, he recorded the first shutout and complete game of his career in a 5-0 blanking of the Colorado Rockies. He allowed four hits and needed just 109 pitches as he struck out six while walking none. But his fairy tale season ended on a sour note on Aug. 24.
Flash forward to April 9, 2015. Harvey is starting for the visiting Mets against (who else?) Strasburg and the Nationals. Just 593 days after last appearing in a major league game, the 26-year-old right-hander proved just as dominant as he was throughout 2013.
Striking out nine over six shutout innings, Harvey topped out at 97 mph with his fastball, walked just one batter and scattered four hits. The only thing slowing him down was the pitch count the Mets imposed upon him, forcing him out of the game after six innings. He was the winning pitcher as the Mets dominated the Nats 6-3 at Nationals Park to win the season-opening series two games to one.
"The excitement of being back on the mound in a regular-season game definitely set in when I was done warming up and walking in," Harvey said later. "Once we got three outs in the first, realizing I was about to go out to work was pretty exciting, and a lot of fun."
Harvey's counterpart, Strasburg, didn't pitch well. He allowed all six runs – three earned – in 5 1/3 innings.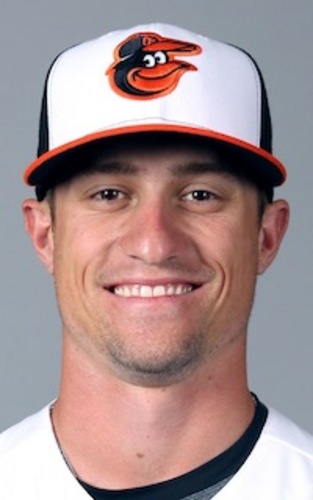 CHATHAM CHATTER: Harvey was not the only Chatham alum in the news this week. Two former players, one of them a Harvey teammate in 2009, made their major league debuts on Wednesday. Logan Verrett (Chatham, 2009-10) pitched in relief for the Texas Rangers at Oakland. The New York Mets' former third round draft pick (2011) worked 2 1/3 innings, gave up four hits and two earned runs, walked one and notched a pair of strikeouts. Verrett followed starter and loser Ross Detwiler (Falmouth, 2006), working in middle relief for the Rangers. He threw 50 pitches, 34 for strikes. The Mets lost Verrett in the 2014 Rule 5 Draft when he was selected by the Baltimore Orioles. The former Baylor University star was acquired by Texas off waivers from the Orioles on April 2 … Allan Dykstra (Chatham, 2006-07) got his first taste of big league action for the Tampa Bay Rays at Tropicana Field in St. Petersburg against the Orioles. Dykstra was a first-round draft choice of the San Diego Padres in 2008 out of Wake Forest, but was traded to the Mets prior to the 2011 season. He hit 16 home runs at Triple-A Las Vegas last season, but chose free agency and signed with Tampa Bay. He was called up when Rays first baseman James Loney went on the DL. In three trips to the plate, Dykstra walked twice and struck out ... Meanwhile, St. Louis has have called up catcher Ed Easley (Chatham, 2006) from Triple-A Memphis to back up Yadier Molina this weekend while Tony Cruz is on paternity leave. Easley will make his major league debut if he gets into a game.