League News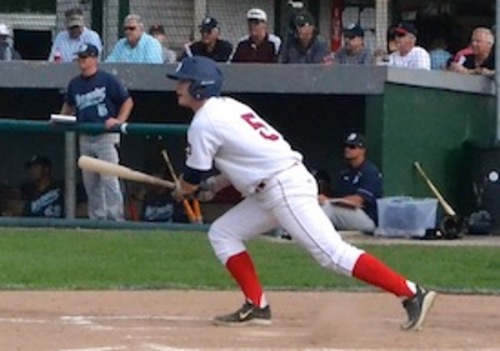 07/09/2015 2:24 PM
Article By: Tori Cotnoir
They say you can never come home again, but Barnstable native Will Toffey would beg to differ.
Toffey, who attended Salisbury School in Connecticut and is a rising sophomore at Vanderbilt, is now a member of the Yarmouth-Dennis Red Sox and plays just miles away from where he grew up.
The third baseman was a two-sport athlete in high school but he gave up hockey to follow in his older brother John's footsteps and focus solely on baseball. Whenever he suits up for the Y-D Red Sox, a bit of excitement and buzz accompanies Toffey, whose Vanderbilt Commodores finished runner-up to Virginia in the College World Series. Thus far this summer, Toffey has a fielding percentage of .824 through Wednesday's games and seems to be improving each game.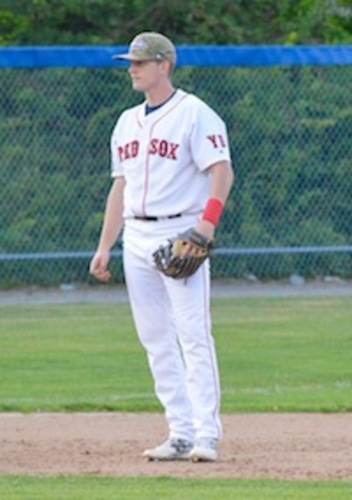 As someone who grew up here, Cape League games were a summer staple for Toffey. His brother, John Toffey, played for the Bourne Braves in 2002. That summer, Will went to nearly every game and described himself as "that kid who would run around catching all of the foul balls."
"It's a unique experience. I've always dreamed of playing here since I was a little kid, so to finally live that out makes me really happy," said Toffey, who has a good thing going. Unlike his teammates, Toffey gets to wake up in his own bed in his family house and gets to eat his family's home-cooked meals.
If you haven't had a chance to see him yet, take in a game. Or, better yet, stop by the Cape Codder Resort and Spa on Friday, July 10 at 11 a.m. for a chance to meet him and other Cape League players.