League News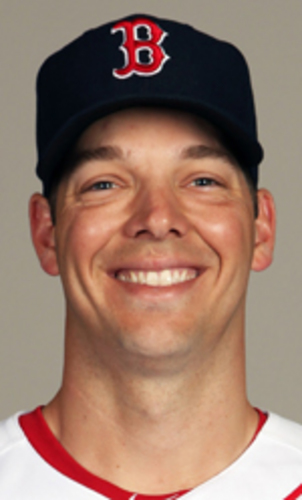 09/28/2015 5:21 PM
Article By: CCBL Public Relations Office
The Boston Red Sox may have finally found their ace.
Rich Hill (Chatham, 2000-01), whose sweeping curve ball has baffled hitters on the Toronto Blue Jays, Tampa Bay Rays and Baltimore Orioles, is proving that, after a six-year absence, a 35-year-old southpaw from Milton, Mass., with a Cape Cod League background has the stuff to become a consistent winner in the major leagues.
With Craig Buchholz on the DL and Joe Kelly (Y-D, 2008) shut down with a tired arm, the 35-year-old Hill has emerged as the most reliable – and impressive -- Red Sox starter. Called up on Sept. 8, he has started three games — his only major league starts since 2009 — won two of them and had a no-decision in a third, which the Red Sox won in extra innings.
The 6-foot-5, 220-pound left-hander struck out 10 batters in each of his starts and in the 23 innings he has pitched, he has issued only two bases on balls. His ERA now stands at 1.17.
Hill's no-decision came against Tampa Bay, a brilliant performance in which he held the Rays scoreless, allowing just one hit and a walk over seven innings while fanning 10. The Red Sox scored twice in the 13th and came away with a 2-0 victory. He beat Toronto 4-3 at Rogers Centre, again striking out 10 batters, although allowing three earned runs – all in the second inning – and seven hits by the AL East juggernaut.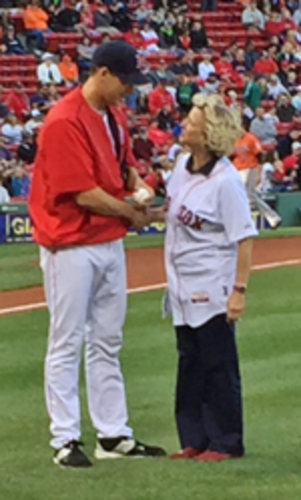 Friday night's performance, his first as a starter at Fenway Park, was his best yet as the 35-year-old left-hander allowed just two hits in a 7-0 complete-game victory over the Orioles. He got in some extra work on Saturday as he trotted out to the catcher's box to provide the target for retiring Cape League president Judy Walden Scarafile when she tossed the ceremonial first pitch, a nice touch by the Red Sox.
Hill, who was out of baseball in July, is one of the season's great stories of perseverance, determination and heart.
He and Hall of Famer Pedro Martinez are the only Red Sox pitchers – ever – to have recorded 10 or more strikeouts with one or fewer walks in three consecutive starts. Pedro did it in 1999.
"You're starting to get the feel that this is a little bit of a habit," says interim manager Torey Lovullo.
Hill's only other career shutout came on Sept. 16, 2006, as a member of the Chicago Cubs. He posted a 4-0 win over the Cincinnati Reds, and his line in that game was the same as he had on Friday when he recorded the first shutout by a Sox pitcher this season and the team's first nine-inning shutout with two or fewer hits since Jon Lester's one-hitter against the Blue Jays on May 10, 2013.
Originally a fourth round selection (112th overall) of the Chicago Cubs in the 2002 draft, Hill has been with seven organizations during the last seven seasons. This is his third stint with the Red Sox. He was pitching in relief for the Washington Nationals' Triple-A team in Syracuse earlier this season when he was released. After returning home, he continued to work out, hoping a team would call.
His phone didn't ring. So, confident he still had what it takes to succeed, he joined the independent Long Island Ducks, who used him as a starter. He pitched 11 scoreless innings and was noticed by the Red Sox, who signed him to a minor league contract and sent him to Pawtucket. There, he continued to impress, fashioning a 2.78 ERA in five Triple-A starts before being summoned to Boston on Sept. 8.
"I feel very fortunate to be here," Hill told Peter Abraham of the Boston Globe.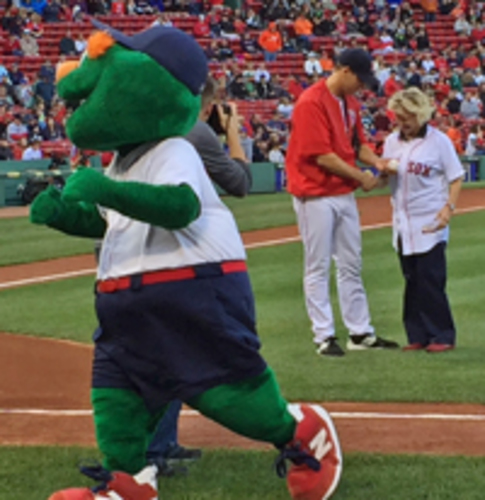 Paul Galop, commissioner of the Cape League, also feels very fortunate, too – fortunate to have befriended Hill when he played on the Cape. It was in Galop's home that Hill stayed while pitching for the then-Chatham A's as the new millennium began. "Yes, Richie stayed with us both summers (2000-01)," said Galop. "Wonderful young man. Can't say enough good things about him and his family."

Galop said Hill roomed in 2000 with his University of Michigan teammate, right-handed pitcher Bobby Korecky, who also made it to the majors.
Korecky was a ninth round draft pick of the Philadelphia Phillies in 2002, but was sent to the Minnesota Twins on Dec. 17, 2003, to complete a deal for lefty Eric Milton (Falmouth, 1995-96). He worked his way through the Twins' minor league system and made his MLB debut on April 216, 2008. He also spent time with the Arizona Diamondbacks and Toronto Blue Jays and was 3-5 with a 3.72 ERA pitching for Toronto's Triple-A team in Buffalo this season.
Korecky is unbeaten (6-0) in 24 MLB relief appearances spread over four seasons, but his chances of winning a permanent job in the big leagues are hampered by his 7.39 career ERA and poor walks-to-strikeouts ratio (4.5 walks/3.5 strikeouts per nine innings).
In 2001, Hill's roommate was briefly Mark Mager, who was released and returned to Wareham, where he had played in 2000.
"Richie had a wonderful disposition and his smile would light up the room," said Galop. "We have stayed in touch with him over the years and he continues to be an outstanding young man from an absolutely awesome family. Any coach would want a full team of Rich Hills."
During his two summers at Chatham, Hill pitched a total of 56 1/3 innings, walked 44 and struck out 76 while giving up a total of 38 hits – 19 each season. He was 2-2 with a 5.40 ERA in 2000 and 1-2 with a 1.91 ERA in 2001 on a staff with two other eventual major leaguers -- Brad Ziegler, an eight-year MLB veteran who has saved 43 games for the Arizona Diamondbacks over the last five seasons, and Brad Halsey, who went 14-19 in three seasons (2004-06) with the Yankees, D-backs and Athletics.
Bob (no relation) Sherman takes pride in the fact that Hill is part of what he calls the "Milton Three," one of three Milton products who played in the Cape League and eventually made it to the majors. The others are infielder Matt Duffy (Chatham, 2009), recently called up by the Houston Astros, and outfielder Alex Hassan (Orleans, 2008-09), a former Red Sox prospect who bounced around this past season, spending time in the Oakland and Texas organizations and finishing up with the Toronto Blue Jays' Triple-A club in Buffalo.
Bob notices such things because his wife Martha grew up in Milton, her mother still lives there and his daughter-in-law and her whole family are from Milton as well.
-ccbl-