League News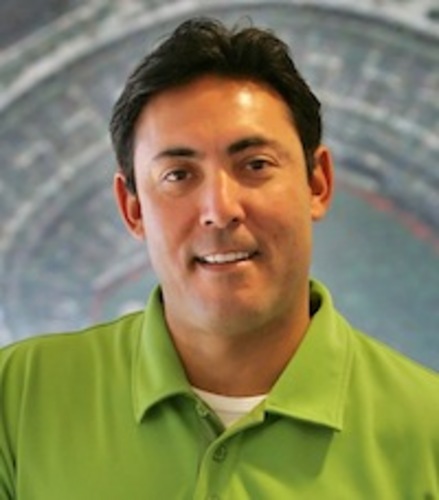 10/27/2015 4:42 PM
Article By: CCBL Public Relations Office
Former Philadelphia Phillies general manager Ruben Amaro Jr. (Cotuit, 1985), who was fired Sept. 10, will become the first base coach for the Boston Red Sox. He will replace Arnie Beyeler, whose contract was not renewed.
This surprising news was first reported Sunday by Nick Cafardo of The Boston Globe and confirmed Monday by the Red Sox.
As The Globe's Alex Speier noted in his "108 Stitches" column, the idea of moving from the front office to the field is unusual, but not unprecedented. Indeed, Boston manager John Farrell (Hyannis, 1982) left Cleveland, where he was an assistant GM, to become Red Sox pitching coach in 2007. Still, it's rare for an individual to go from the top of a baseball operations department to a lower rung of the coaching ladder, making Amaro's change of purview a fascinating one to contemplate.
Amaro has been in the Phillies' front office – first as assistant GM under Pat Gillick and then as GM – since 1998, when he retired as a player.
The 50-year-old architect of the Phillies' 2008 World Series championship team has been trying to reinvent himself as a manager and apparently views the Red Sox job as a step in that direction.
Amaro led the Phillies to two National League pennants and three NL East titles, but the franchise has been a disaster the past few years, and Amaro paid the price.
In addition to serving as their first base coach, Amaro will be Boston's outfield and baserunning instructor. He played eight seasons in the majors as a part-time outfielder for the Phillies, Indians, and Angels and spent parts of 10 seasons in the minors, where he hit .300 with a .400 on-base percentage.
According to Michael Silverman of the Boston Herald, Amaro acknowledged his career path is taking an unconventional turn. "I guess it is unusual but for me I've always had an itch to be back on the field," the former Phillies GM said in a conference call Monday. He cited working with the young players as being a chief motivating factor.
"Clearly, with Mookie Betts, Jackie Bradley (Hyannis, 2009), Rusney Castillo, Brock Holt, Travis Shaw (Bourne, 2010) and possibly Bryce Brentz – I know he's recovering – there (are) some talented young men, there's no question about it, I'm excited about it," Amaro said. "We're in a world of youthful energy and quality.
"I'll do my best to teach what I've learned over the years, and some of the things I've learned from some great outfield instructors myself to try to get these guys to understand the importance and they had great success in the second half of the year with that trio of outfielders that were frankly outstanding. I'm just going to try to do my best to continue the process and the growth in their careers and the growth of the Red Sox as we move forward."
Farrell was enthusiastic about Amaro's eagerness to help.
"When (new baseball operations president) Dave (Dombrowski) came in and felt like there was a need to mix things up, to change things and add a different mix to our staff, you start to go back through and think about the potential candidates," said Farrell, who played with Amaro in Cleveland. "But having known Ruben as a former teammate and reading some articles on his potential interest in getting back to the field (I) lobbed a call to him. Other than knowing Ruben's intelligence from who he was as a player, we're talking about someone who had to learn all three outfield positions as a former infielder. The steps he went through as a player certainly have given him an incredible reference point to go back to, to begin to teach and to help others. It's his personality … it's his intelligence."
Amaro is the son of Ruben Amaro Sr, an 11-year major leaguer, and together they are the only father-and-son combination to play for the Phillies. A graduate of Stanford University (human biology major), Amaro played on the school's College World Series championship team in 1987.