League News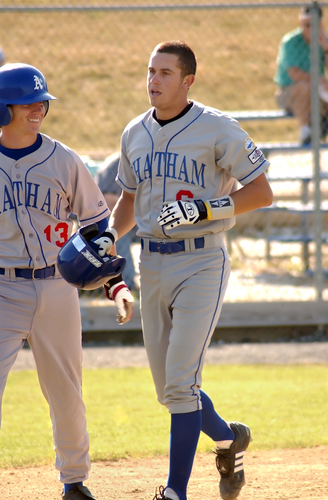 03/28/2020 6:51 AM
Article By: Benjamin Gainsboro

Some players are destined for greatness from as early as high school. Others, like Evan Longoria, have to work a little harder to get there. Undersized throughout his high school career (5'10, 150 pounds), Longoria was not drafted nor given any D-1 offers following a strong career at St. John Bosco Prep. Instead, he ended up at Rio Hondo Community College, where he caught the eye of Long Beach State coach Mike Weathers. After transferring to LBSU, he grew in size (6'2, 205) while his natural talent stayed as consistent as ever.
In 2005, Longoria put together one of the best seasons in recent memory for the Chatham Anglers of the CCBL. He led the league in home runs (8), slugging (.500), and RBI (35) on route to a CCBL MVP Award for that season. He also made the All-Star game for the East and hit .299 for the season.
Once he got to the Majors, he was quick to make an impression. Longoria hit .272 with 27 home runs in his first season for the Tampa Bay Rays in 2008, earning him a Rookie of the Year for that season. The power (he also earned a Silver Slugger in 2009) combined with his glove (Golden Gloves in 2009, 2010 and 2017), made Longoria one of the premier third basemen of the 21st century. On top of it all, his ability to play multiple positions (played 3 infield positions with Chatham), has kept him versatile and in the mix wherever he has played throughout his career.