League News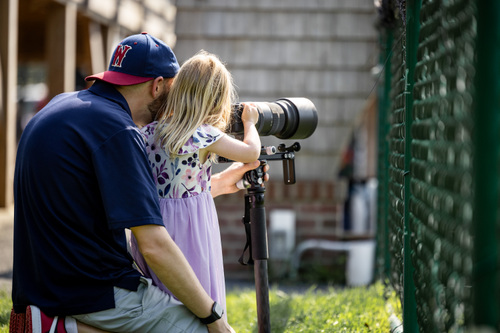 08/23/2023 7:21 AM
Article By: Mikayla Moskowitz
Walk-offs, lawn chairs, broken bats, park pups, fog delays, and a time that one day may be referred to as the glory days, the 2023 Cape Cod Baseball League season was filled with milestones, magic, and memories to last a lifetime.
In a league where a foul ball ignites a dream and an autographed hat creates a hero, the summer collegiate baseball league has embodied the values of legacy, tradition, and community for the past 100 years.
"For the milestone year, it's at the same time an exciting period and unique, but still another year of baseball where you see the same folks come in support us, from the volunteers to the interns, to the fans, to the coaches," said Eric Zmuda, CCBL Commissioner. "It's just an amazing feeling to be at the ballpark each and every day, and to have it be a special year for the league and some of its original teams has just been a great thing to watch."
In the 2023 season, collegiate baseball players from coast to coast came together to shine on New England's version of the field of dreams.
The talent on display every night was memorable, but it is not what has made the league so special. Rather, it's the comfort and knowledge that all roads lead back to the Cape, and for all those who spend a summer basking in its glory, carve out a path eternally intertwined by an organization that is bigger than baseball.
By The Numbers
In the 2023 season, the Cape Cod Baseball League was put on the map in ways it had never been before.
With features in outlets such as MLB.com, MLB Network, The Boston Globe, the Associated Press, Sports Business Journal, and USA Today, and expanding its own digital presence, the public relations department exceeded expectations in expanding the league's growth and visibility across multimedia platforms.
"The coverage this season is nothing like the league has ever seen in previous years. As a brand we've reached a new level," said Michael Lane, Director of Public Relations. "It's cool to see a league that has been around for 100 years, to have so many of the traditions remain the same, whether it's the people in the stands or the talent on the field, but exposing it to a new demographic and continuing to see growth in attendance and digital impressions."
A record-high 378,033 fans attended games this summer, including 6,145 fans who attended the 2023 All-Star Game at Whitehouse Field. The league also brought the beloved summer ball to Massachusetts Maritime Academy in Buzzards Bay, MA, Polar Park in Worcester, MA, and Dunkin' Park in Hartford, CT - expanding the league's presence and accessibility throughout New England.
Every night, the league created innovative content that allowed audiences from near and far to feel immersed in the ballpark experience. Growing their relationship with their audience isn't the only growth the league saw this season. The league also continued to foster and grow relationships with corporate sponsors.
BaseballCloud, Dunkin', Pocket Radar, Major League Baseball, Synergy Sports, T-Mobile, Trackman, Franklin Sports, Cape Cod Healthcare, Milton CAT, Del Mar Vacations, Vacasa, Red Jacket Resorts, On Deck Sports, U.S. Army, and The Yawkey Foundation are just a few of the many national and local sponsors whose integral support made the 2023 season possible.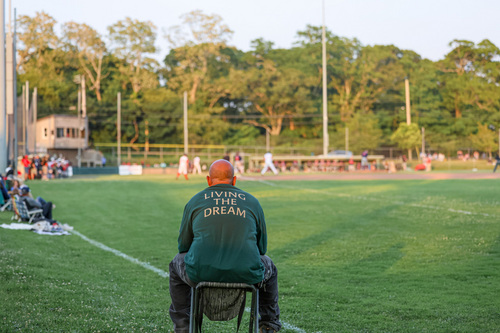 Cementing Legacies
In the 2023 season, longtime leaders reached milestone achievements.
Jeff Trundy (Falmouth) became the fourth manager to win 500 career games, Steve Englert (Harwich) became the 6th manager to win 400 career games, and Kelly Nicholson (Orleans) became the 7th manager to win 400 career games.
Every season, Cape coaches are helping build the foundation of future major league rosters. This summer was evidence of that.
In the 2023 MLB Draft, a total of 219 CCBL alumni were drafted (accounting for 35.5% of all draft selections), including 10 in the first round.
Night after night, hundreds of fans flocked to the field from one side of the Cape to another, cheering on names that are perhaps unknown to the rest of the world, but will one day be stitched on the back of those MLB jerseys in ballparks across the United States.
However, it's not just the players on the field that will be the future face of the big leagues.
Spring Training
The Cape Cod Baseball League is a league that pours into development of the future.
This summer, college students from all over the country flocked down to the Cape for their version of spring training, as various internship opportunities in scouting, baseball analytics, broadcasting, photography, writing, game-day operations, public relations, marketing, and more, allowed them hands-on experience in their desired fields.
Jack Rothbart, an intern coordinator assistant for the Hyannis Harbor Hawks, valued the real-world experience he's gained this summer through the league, as well as the opportunity to connect with present and former industry leaders.
"Connections are huge. A ton of people work in sports, whether they are here for the summer or they used to work in sports and are now retired here. I've met a lot of people who work in professional sports and talked to them," said Rothbart. "Relationships are key."
Above all, Rothbart has cherished the relationships built within the league, specifically with his fellow interns.
"Everyone is going different places, but you build friendships that will last forever," Rothbart said.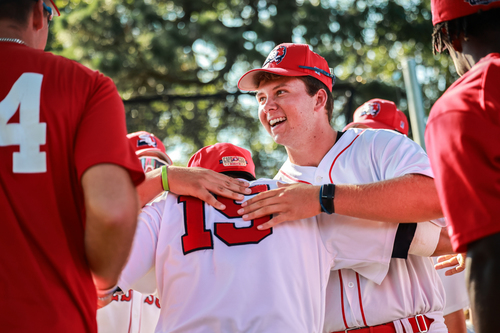 The Preservation and Birth of Tradition
While Cape communities continued to pour into players, players poured into the next generation through youth clinics.
The Cape Cod Baseball League is where the past, present, and future of the game unite in perfect harmony.

Barry and Sandy Harris call Brewster home on the Cape. For the two, who have been attending Cape League games since 1983, it's been another year of summer ball magic.
"I love baseball. It's fun to see people not quite ready for the major leagues but with a lot of talent, and watching them develop," said Barry Harris.
In every Cape Cod Baseball League season lies the curiosity and optimism that one day, future All-Stars could have played summer ball right in your backyard.
"I remember we went to an Orleans game, and I think he was playing second at the time, but he was so outstanding," said Barry Harris. "I said, 'That guy is going to make the majors' and later found out it was Nomar Garciaparra."
Garciaparra isn't an isolated example..
"You can look at a list of baseball players and watch a game on TV and remember 'he was in the Cape Cod league and I think that's so cool," said Sandy Harris.
Barry and Sandy's love for baseball was passed down to their children. Now, the Harris family is bringing the third-generation to Cape Cod.
For the Heavey family, Cape Cod Baseball League memories are just beginning.
Dan Heavey and his son Teddy attended their first Cape League game this season at Merrill "Red" Wilson Field.
Dan had always wanted to attend a Cape League game and to do it alongside his son is a memory the two will forever cherish.
"This has been a bucket list item for a long time," said Dan Heavey.
Dan hopes that coming to Cape Cod Baseball League games becomes a beloved new summer staple for the young family.
The Cape Cod Baseball League is an organization that is about the preservation and birth of tradition. It brings families together - and it creates new ones.
Hugh Pinkney, a catcher from the 2023 Champion Bourne Braves, reflected on his experience building relationships in the Cape League, from his host family to coaching staff, to the special relationship he cultivated with his teammates.
"My teammates have been amazing. Throughout these last couple of months we've really come together as brothers," said Pinkney. "The memories that I've made with these guys will last a lifetime."
In a league where strangers become teammates, teammates become friends, and friends become family, relationships built on the Cape last even after the final out.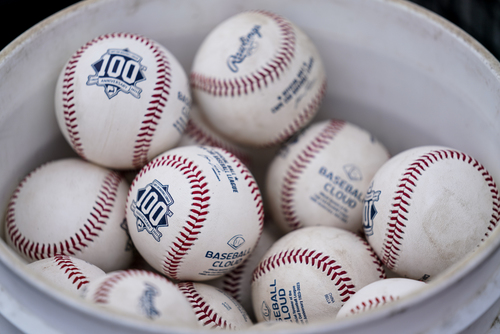 One Hundred Years Young
For the past century, the Cape Cod Baseball League has told the stories of thousands of collegiate athletes as they pursue their major league dreams. There are still many stories waiting to be written and with one hundred years down, the stories both on and off the field are just getting started.
It's a league that gives more than it takes, where life imitates art in pickup wiffle ball games, and where the stars of tomorrow shine tonight under the summer lights.
The 2023 season saw champions repeat, history be made, new beginnings bloom, and community flourish. It's a league, experience, and opportunity of a lifetime that everyone recognizes the gravity of.

"Every season means a lot to me and I don't take a day for granted. I'm humbled, honored, and privileged to be part of the best summer league in the country," said Kelly Nicholson.
Paths may cross again on the diamond for many with the Cape Cod Baseball League, but there are no guarantees. The organization, a gateway to big dreams, is what will forever unite them.
While it's uncertain exactly what the future will hold for players, interns, volunteers, managers, and fans, one thing will always remain true: the summer of 2023 will always be theirs.