News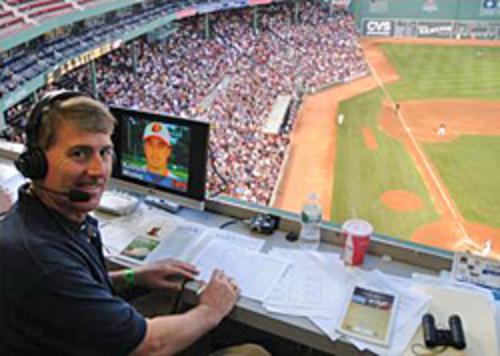 01/18/2012 7:53 PM
Article By: John Garner Jr.
The Cape Cod Baseball League has long been viewed as a pitching-rich league which annually prepares top mound prospects for the professional ranks.
But another position providing numerous major leaguers through the years from the CCBL ranks has been catcher -- from hard-hitting Shanty Hogan in the 1920s to current American League All-Star backstop Matt Wieters (Orleans '06) of the Baltimore Orioles and 2010 National League Rookie of the Year and World Series champion Buster Posey (Yarmouth-Dennis '06-'07) of the San Francisco Giants.
The receiver who probably enjoyed the best season in Cape League history was *Thurman Munson, who led the 1967 Chatham Town Team to a 30-9 record and the CCBL championship and was named MVP with a league-leading .420 batting average. He would go on to win the 1970 American League Rookie of the Year award and '76 AL MVP as captain of the New York Yankees and was an inaugural CCBL Hall of Famer in 2000.
Munson's Red Sox rival Carlton Fisk joined older brother Calvin to play for Orleans in the 1966 CCBL Playoffs and belted a home run in his first at-bat. The younger Fisk would win 1972 AL Rookie of the Year honors and set records for most games and home runs by a major league catcher during his stellar career with Boston and the Chicago White Sox.
Another Chatham catcher who hit .420 was *Tom Weir, who led the CCBL in 1966, was drafted by the Red Sox and was also inducted into the CCBL Hall of Fame.
James Francis "Shanty" Hogan led Osterville to the CCBL title in 1924, before embarking on a 13-year MLB career in which he hit over .300 six times and compiled a lifetime .295 batting average before eating himself out of baseball at age 31. He was traded from the Boston Braves to the New York Giants in 1928 for Hall of Famer Rogers Hornsby.
*Terry Steinbach enjoyed a terrific season with Cotuit in 1982 when he led the league with a .431 batting average before beginning a 14-year career with Oakland and Minnesota in which he hit .271 with 162 home runs.
Future Boston Red Sox captain *Jason Varitek played for Hyannis in 1991 before performing for the U.S. Olympic team, but it was during '93 when the Georgia Tech catcher led the Cape League with a .371 batting average and was named MVP before starting a 15-year MLB career.
Other top CCBL catchers include Dan Goodwin (Cotuit '73), the only player selected number one overall in both high school and college in the amateur draft, Roger LaFrancois (Orleans '75-'76), Kevin Cash (Falmouth '99), Doug Mirabelli (Hyannis '90), John Flaherty (Harwich '87) and Marc Sullivan (Orleans '77, Chatham, '78), son of former Red Sox GM/co-owner Haywood Sullivan.
Top current catchers include Wieters, who was named Top Pro Prospect in 2006, Posey, who led Y-D to back-to-back CCBL titles in 2006-07, and strong-armed Kelly Shoppach (Harwich '00), recently traded to the Boston Red Sox.
*Indicates member of CCBL Hall of Fame.
Brewster Names Altobelli New Skipper
The Brewster Whitecaps have hired John Altobelli as their field manager for 2012. He replaces Tom Myers, who has taken a position as a scout for the Chicago Cubs. Altobelli has been head coach at Orange Coast Community College in Costa Mesa, Calif., for 20 years. He was 2009 Southern California Coach of the Year and has had many players move to major Div. I colleges and professional baseball. John coaches in the Orange Empire Conference. Altobelli was assistant coach to Myers in 2011 and helped the Whitecaps make the CCBL Playoffs.
CCBL Hall of Fame Nominations Due
Chair Jim Higgins has announcedthe Cape Cod Baseball League Hall of Fame Committee is accepting nominations for the next class of inductees. Previous nominations will automatically be included in this process. The deadline for submitting nominations is Feb. 15, 2012. The 13th class of inductees will be selected and announced this spring. Please utilize the Official Nomination Form and submit it to the address included on the form. Anyone can submit a nomination and Higgins notes that accuracy and completeness with thorough research is most helpful.
Cape League Preseason Rosters Available
CCBL Commissioner Paul Galop announced that pre-season rosters for 2012 are available on the league's web-site, www.capecodbaseball.org.
ABCA Convention
The New England Collegiate Baseball League was the 10th summer league to be admitted into the National Alliance of College Summer Baseball at the American Baseball Coaches Association Convention in Anaheim. Georgia State was presented with the alliance's "Most Valuable Program" award based on player participation, success and conduct on and off the field. Bobby Bennett, commissioner of the Sun Belt League, was named NACSB executive director replacing Jeff Carter, who will stay on as assistant director
Arnold Mycock Honored by ABCA
The American Baseball Coaches Association's Meritorious Service Award was presented in absentia to "Mr. Cape League," Arnold Mycock, at the recent ABCA Convention. Mycock has been involved with the Cotuit Kettleers and CCBL since 1950. He was inducted into the inaugural Hall of Fame class in 2000 and was honored before the first Cape League vs. U.S. Military Game in 2005. The league's playoff championship trophy is named for him. CCBL President Judy Walden Scarafile received this award in 2009 and accepted for Arnold in Anaheim.
Bell Ringers Raise Money for Salvation Army
During the month of December, representatives from the Cape League raised a total of $1,142 for the Salvation Army at various shopping centers throughout the Cape and in Cedarville.
March of Dimes Telerama Set For Jan. 29
The annual March of Dimes Telerama will be held at the new Cape Cod Media Center on Shad Hole Road in Dennisport and the CCBL's "Rowdy Hour" will close out the cablecast from 5-6 p.m.
Cape Cod Day at Fenway Park
The CCBL will hold the qualifying round of its annual home-run hitting contest around noon at Fenway Park on Sunday, July 22, prior to a 1:30 p.m. Red Sox game with the Toronto Blue Jays, managed by former CCBL hurler John Farrell (Hyannis '82). One representative from each of the 10 teams will participate in the contest and finalists will compete at the CCBL All-Star Game six days later at a site to be announced.
Did You Know?
Former Cape Leaguer and MLB Hall of Famer Carlton Fisk (Orleans '66) is one of 29 players who performed in the major leagues in four different decades. Other Hall of Famers are Dan Brouthers (1879-1904), Jim O'Rourke (1872-1904), Eddie Collins (1906-1930), Ted Williams (1939-1960), Early Wynn (1939-63), Willie McCovey (1959-80), Nolan Ryan (1966-93) and Rickey Henderson (1979-2003). Nick Altrock (1898-1933) and Minnie Minoso (1949-80) are the only five-decade players.

John Garner, Director of Public Relations & Broadcasting
Joe Sherman, Special Projects Director