News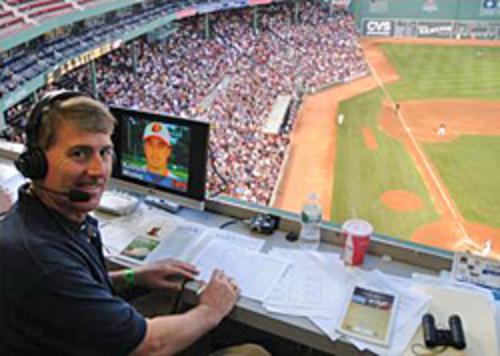 07/25/2012 9:01 PM
Article By: John Garner Jr.
Now that the Cape League season has long since passed the midway mark, it's time to reflect on what's been an action-packed and possibly record-setting campaign.
Although there've been several outstanding pitching performances from All-Star hurlers Aaron Blair (6-0, 1.27 ERA, 40 K's), Sean Manaea (4-1, 1.44, 75 K's) and Kevin Ziomek (3-0, 1.27, 36 K's), it's the men with heavy lumber who've turned heads.
Manaea is a consummate power pitcher with three double-figure strikeout performances, including a 15 K effort vs. Falmouth last week. But he's only halfway toward the CCBL strikeout record of 126 set by CCBL Hall of Famer and future Baltimore Orioles' hurler Paul Mitchell of Falmouth in 1969.
With five six weeks and 33 games under their belts, the 10 teams have combined for 1,667 runs, 2,873 hits and 288 home runs and for once, the offense is ahead of pitching and defense during the 2012 CCBL season.
Power-packed Harwich has already slugged 54 home runs and with 11 games remaining threatens to break the modern-day league record of 59 round-trippers belted by Orleans in 1981 using aluminum bats.
The Mariners' version of Murderer's Row is led by league leader Phil Ervin with 10, followed by Eric Jagielo and Brian Ragira with eight apiece.
Wareham's Daniel Palka has belted nine homers and driven in 29 runs and Gatemen teammate Tyler Horan has also sent nine long flies over the fence.
Cory Snyder of Harwich holds the all-time single season home run record of 22 set in 1983, while Dave Staton of Brewster belted 16 HR with a wood bat in 1988. Both have been inducted into the Cape League Hall of Fame.
With visions of Rogers Hornsby, Bill Terry and Tyrus Raymond Cobb dancing in their heads, Cotuit's Pat Biondi and YD's Robert Pehl and Zak Blair are flirting with .400, with the hard-hitting Biondi currently at .411 hoping to become the first Cape Leaguer since CCBL Hall of Famer Mark Smith (Wareham) hit 408 in 1990 to surpass the coveted mark.
Hyannis shortstop Brandon Trinkwon is hitting .350 with 26 RBIs, while YD's Sam Travis is hitting a lusty .366 with 31 RBI and Bourne's Mason Robbins isn't far behind at .349.
With a league-leading 372 hits and 228 runs scored, YD leads the loop with a .308 team batting average, within striking distance of the 1979 Hyannis Mets who hold the single season record for highest batting avg. (.314) and runs scored (348), while the '82 Kettleers hold the loop mark with 463 hits.
Thanks to a 9-2 record the past 11 games, Cotuit is running away with the West Division with a 21-12 record, a full 12 points ahead of second place Wareham, while Harwich leads the East with a 21-12 mark, four points better than Y-D and Orleans.
CCBL All-Star Game On-The-Air
Fox College Sports will televise the game nationally with Eric Frede and Lou Merloni handling play-by-play and color, while Dan D'Uva and Kevin McGonigle will call action on WCAI and Cape and the islands NPR stations (90.1, 91.1 and 94.3 FM). Joe Rubin is pre-game master of ceremonies and Centerville's Guy Morse of Boston Marathon fame will throw out the first pitch. Joe Malkin of Harwich is public address announcer for the All-Star Game.