News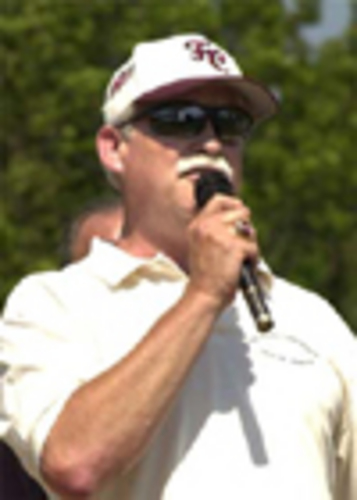 06/19/2013 3:59 PM
Article By:
It's nearly impossible to find someone whose life hasn't been affected in one way or another by cancer. All people are susceptible to the numerous forms of the disease. Within the Cape Cod Baseball League itself, virtually everyone either seems to have a friend, acquaintance or loved one who has battled cancer, or is personally a survivor of this disease.
That's where the American Cancer Society's Coaches vs. Cancer campaign comes in. The program, founded by Missouri basketball legend Norm Stewart (guard, 1954-56; head coach, 1967-99), "empowers basketball coaches, their teams, and local communities to make a difference in the fight against cancer," according to the website.
Coaches vs. Cancer has since expanded to other sports, including baseball. The organization sponsors events such as the Cape League's first Sunday Night Game, which was played June 16 between the Wareham Gatemen and the Bourne Braves. Handling the ceremonial first pitch duties included a pair of CCBL cancer survivors, namely Cape League Secretary Kim Wolfe and Bourne GM Chuck Sturtevant.
"It was a wakeup call," said Katy Meagher, New England Director of Coaches vs. Cancer, on her own fight with cancer. Meagher, who was diagnosed with melanoma in 2004, has made it her mission to educate students as young as high school about the threats and dangers of cancer.
"We can create an opportunity for these coaches to be celebrities – and so many of them are – to motivate a large group of people to do something, to get the players involved," Meagher said.
This is a fight in which there is plenty of room for leadership, and the best leaders to children and young adults are often those who rally every day on the field or the court. With so many sports-related figures banding together in the fight against cancer, it's no wonder Meagher is so optimistic about the work that the program is doing.
"I feel very grateful to do what I do," Meagher said. "… Even on the worst days working at the American Cancer Society, I can justify anything (I do)."
And the public should be grateful to Meagher, the Cape Cod Baseball League community, and everyone else who continues to take swings against cancer. There's nothing more fulfilling than waking up every day knowing they're fighting the good fight.
For more information on the American Cancer Society and Coaches vs. Cancer, visit www.cancer.org.