News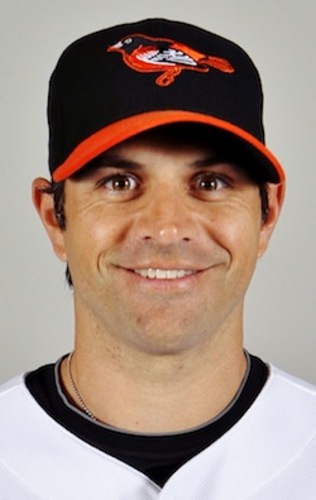 12/15/2013 11:24 AM
Article By:
Has Brian Roberts (Chatham, 1998) played his last game for the Baltimore Orioles?
Maybe. Maybe not.
Roberts is a free agent after completing a four-year, $40 million contract in Baltimore, where he has spent his entire 13-year major league career, excelling at the plate, in the field and on the base paths. At age 36 and with a recent history of debilitating injuries, Brian is not high on the list of teams seeking infield help in the free agent marketplace.
The son of longtime Cotuit Kettleers field manager Mike Roberts is a two-time American League All-Star who had been one of baseball's best second basemen until 2010 when the injury bug first bit. He missed most of spring training that year with a herniated disc in his lower back and, although he recovered in time for Opening Day, he suffered an abdominal strain sliding into second base a few days later, was placed on the disabled list and didn't return to the lineup until mid-July.
His bad luck continued in 2011. On May 16, he hit the back of his head while sliding headfirst into first base at Fenway Park and was out for the remainder of the season. His stay on the DL continued into the 2012 campaign and he did not return to the lineup until June 12.
Less than a month later, a groin strain sidelined him once again, this time resulting in season-ending hip surgery on July 29. He appeared healthy during training camp the following spring and was off to a promising start with five hits in his first 12 regular-season at-bats, but on April 4, during the Orioles' third game, he ruptured a tendon behind his right knee while stealing second base. The hamstring injury required corrective surgery and Roberts was out of action until late June.
Over the last four seasons, Roberts has played in just 192 games, an average of 48 per season. Since 2011, he has batted a combined .231/.289/.344 with 10 stolen bases, and his recent injury history has left him on the outside looking in as teams assess their second base needs. Career-wise, though, Roberts is a .278 hitter who has driven in 521 runs while amassing 351 doubles and stealing 278 bases.
In 2009, after being rewarded with a contract extension through 2013, Roberts enjoyed a career season. Starting with the World Baseball Classic, in which he batted .438 with one home run, two RBIs and a stolen base in four games, he continued to perform at an exceptionally high level for the O's. In a game against Detroit on Aug. 4, he hit his 300th career double and on Sept. 15 he broke his own Orioles franchise record by hitting his 52nd double of the season, becoming one of just four players all-time -- with Hall of Famers Tris Speaker, Paul Waner and Stan Musial -- to amass three 50-double seasons. On Sept. 29, Roberts doubled for the 56th time, setting the all time single-season mark for doubles in a season by a switch hitter. His 56 total led the majors that season. On Oct. 3, 2009, Roberts was named "Most Valuable Oriole" and was awarded an engraved trophy for his efforts.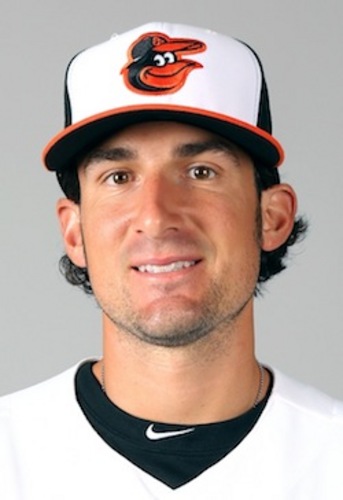 Just as Roberts won the Orioles' second base job in 2004 from the injured Jerry Hairston Jr. (Bourne, 1996; Wareham, 1997), it is another former Cape Cod Baseball League player, Ryan Flaherty (Hyannis, 2006), who is poised to succeed him in 2014. But Flaherty's offensive numbers have been so-so in parts of two major league seasons. The Maine native and former Harbor Hawk recorded a .216 batting average in 77 games in 2012 and a .224 mark over 85 games this past season.
The O's also acquired second baseman Jemile Weeks in a recent deal with the Oakland Athletics and their top position player prospect, Jonathan Schoop, is another option should Flaherty falter.
Baltimore manager Buck Showalter (Hyannis, 1976), a Cape League Hall of Famer, is optimistic that Flaherty will fill the bill for the O's. "The way they do the metrics, they profile (Flaherty) out at hitting 20 home runs at second base and playing pretty good defense," Showalter said. "That's a pretty good combo. We have Jemile, we have the potential of Jonathan Schoop. First and foremost, we have the potential of Brian Roberts. So I like our options."
Showalter hopes to bring Roberts back in a part-time role and as a mentor for the younger infielders, particularly top prospect Schoop. A one-year contract for considerably less than the $10 million he earned last year is a likely scenario. And general manager Dan Duquette recently indicated that the club still has interest in the switch-hitting, still-speedy second baseman.
So stay tuned. B-Rob might be back with the Birds after all.