News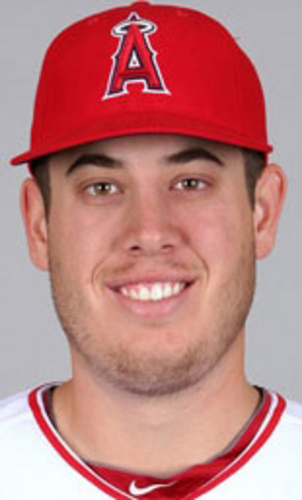 05/04/2014 6:07 PM
Article By:
C.J. Cron (Cotuit, 2010), the Los Angeles Angels' first-round draft choice in 2011, made his major league debut a memorable one Saturday as he collected three hits in five at-bats to help the Angels beat the Texas Rangers 5-3. Cron – the C.J. stands for Christopher John -- also had a pair of RBIs, one of which delivered the go-ahead run in the sixth inning.
"It was unbelievable, man. Every ballplayer's dream is to be at this stage, and just being able to help the team win is an awesome feeling," Cron told reporters after his impressive debut. "I don't think it's really sunk in yet. There were obviously nerves -- it's tough not to have them -- but you have to contain them. Once the first pitch was thrown in the game, I calmed down a little bit."
Cron, 24, was hitting .319/.369/.602 with 12 doubles, six home runs and 26 RBIs at Triple-A Salt Lake when he was summoned to Anaheim. In four minor league seasons, he has blasted 60 home runs, driven in 273 runs and fashioned a .289 batting average.
At the University of Utah, Cron was a .396/.450/.713 career hitter with 46 homers and 198 RBIs. When the Angels selected the two-time first-team All-America with the 17th overall pick in 2011, he became the Utes' first-ever first-round draft choice -- a fitting honor for the man who holds the school record for career batting average and was the only college player in the country in 2009 to get three hits in a game (May 14) off No. 1 MLB draft pick Stephen Strasburg.
Initially, the Angels had planned to use Cron as their designated hitter against Texas, but manager Mike Scioscia decided 90 minutes before game time to shake up his lineup after placing third baseman David Freese on the 15-day disabled list with a small, non-displaced fracture of the right middle finger. Freese had been hit by a fastball from Rangers starter Colby Lewis the night before.
Inserted at third was Luis Jimenez, called up with Cron from Triple-A; Albert Pujols was switched to DH, and Cron was assigned to play first base and bat fifth. The Angels cleared a spot on their 40-man roster for Cron by outrighting reliever Yoslan Herrera to Triple-A. Then they made room on the active roster for Cron and Jimenez by sending slumping outfielder J.B. Shuck (Cotuit, 2007) to Salt Lake and placing Freese on the DL.
Cron wasted no time getting his first big league hit as he singled home Mike Trout on the first pitch he saw in the first inning for a 1-0 Angels lead. He doubled in his second at-bat, but was erased one batter later trying to advance to third.
After a fourth-inning ground-out, the 6-foot-4, 235-pound right-handed hitter cracked a two-out, RBI single in the bottom of the sixth to put the Angels on top 4-3. He also reached on a fielder's choice in the eighth, but was left stranded at second base.
Before Saturday's game, Scioscia said Cron can expect to see plenty of action. "We plan on getting his bat in the lineup as much as we can," Scioscia told the Orange County Register. "C.J. had a terrific spring for us. I think he's really found a comfort level the last couple years. He had a great (Arizona) Fall League, a springboard to a terrific spring training … Hopefully he'll give us a little boost right now."
Cron posted a 1.167 OPS in the AFL and hit .292 in 12 spring training games, putting the Angels on notice that he was ready to face big league pitching. His strong start for Salt Lake in the Pacific Coast League and his impressive MLB debut on Saturday proved he was right.
Cron, who saw action as a catcher, first baseman and DH in college, was Cotuit's backstop during 19 games as a Kettleer in 2010. The Phoenix native hit .275/.315/.522 with eight doubles, three home runs, 13 RBIs and an OPS of 837 before an injury ended his Cape League season and cost him an opportunity to spend the second part of the summer with Team USA.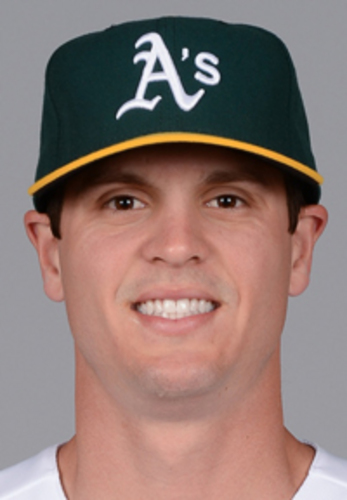 Nearly overlooked in the wake of Cron's angelic heroics was the weekend promotion of Grant Green (Y-D, 2007; Chatham, 2008). Green, the Cape League's Outstanding Pro Prospect in 2008, the East MVP in the 2008 Cape League All-Star Game and a local kid from Anaheim Hills, was called up Friday from Salt Lake, where he was batting .349/.395/.505 in 26 games.
Green was Oakland's first-round pick (13th overall) in the 2009 draft out of Southern Cal. He made his MLB debut with the A's last July 8 at age 25, but three weeks later, Oakland traded him to the Angels for Alberto Callaspo. He got into Friday's game as an unsuccessful pinch-hitter, finished the game at third base, then went 2-for-4 on Saturday when he played left field for the first time in the major leagues.
Cron's MLB debut was the 10th this spring by a former Cape League player. Preceding him were Chicago White Sox pitcher Scott Carroll (Falmouth, 2006) on April 27; Kansas City Royals pitcher Justin Marks (Chatham, 2008), April 20; Houston Astros outfielder George Springer (Wareham, 2009/10), April 16; Seattle Mariners pitcher Dominic Leone (Chatham, 2011), April 6; Texas Rangers pitcher Nick Martinez (Falmouth, 2011), April 5; Colorado Rockies pitcher Tommy Kahnle (Brewster, 2010), April 3; Seattle infielder Stefen Romero (Bourne, 2009), April 1; Philadephia Phillies pitcher Mario Hollands (Cotuit, 2008; Y-D, 2009), April 1, and Rangers pitcher Seth Rosin (Hyannis, 2009), March 31.

-ccbl-