News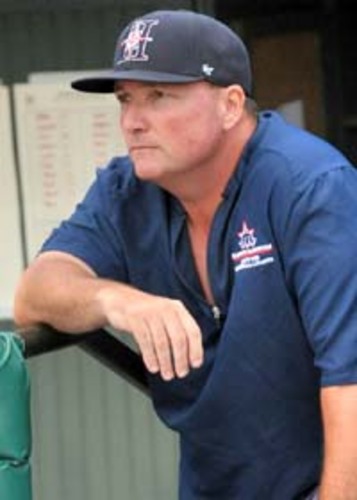 08/07/2014 12:46 PM
Article By:
After finishing 26-16-2 and winning the competitive East Division title and the Commissioner's Cup, it was no surprise that Harwich Mariners skipper Steve Englert was named the 2014 Mike Curran Award recipient as Manager of the Year in the Cape Cod Baseball League.
It's the second Manager of the Year nod in three years for Englert, who was honored with it in 2012 when the Mariners went 27-16-1 and won the East.
This summer has been one of dominance for the Harwich squad, which was on top or within a game of first place all season. The Mariners also sent five representatives to the All-Star game, three of whom were starters, as well as Home Run Hitting Contest champion Sal Annunziata (Seton Hall).
Englert built and managed a strong squad that featured returning Mariner Ian Happ (Cincinnati); the league's top catcher and Sportsmanship Award recipient Anthony Hermelyn (Oklahoma); ace pitchers Zack Erwin (Clemson) and Michael Boyle (Radford); and former Bourne Braves Matt Gonzalez (Georgia Tech).
"The kids have done a tremendous job," Englert said of his team this year. "They go out and want to compete every single night, and they play hard, and the chemistry on this team is tremendous."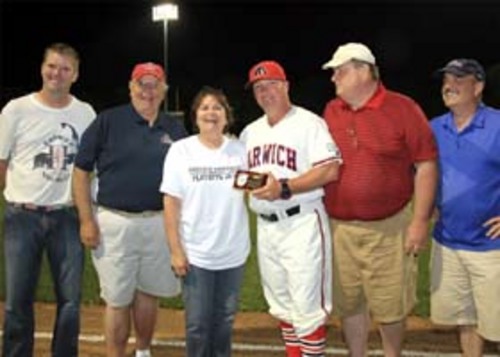 Englert isn't as quick to give himself as much credit as he gives his team for its division championship. "You surround yourself with really good assistant coaches and good things happen," he said, then added, "I don't do anything; I just write the lineup and those guys do all the coaching."
While the Mariners' field manager is honored to receive the award, he doesn't want anyone to forget about his assistants. "It means a lot, but if I could chop the thing up and give a piece to each of the assistant coaches I would."
Englert also acknowledges his good fortune in winning the award against stiff competition across the league. "That award easily could have gone to Harvey Shapiro (Bourne Braves) or Kelly Nicholson (Orleans Firebirds) … those guys have done a great job."
If there's any trait that defines a great manager, it is a passion for the game. Englert loves his job and this season has been better than the rest at it.
"I just wish we had another month to go. I really enjoy coaching these kids."