News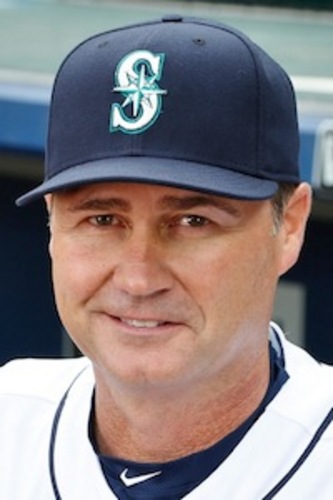 10/27/2015 4:28 PM
Article By: CCBL Public Relations Office
The Seattle Mariners have selected Scott Servais, assistant general manager of the Los Angeles Angels of Anaheim, to be their new manager. The announcement was made Friday by the club, which said Servais, 48, would be formally introduced at a news conference Monday, Oct. 26, at Safeco Field.
Servais, who played for Orleans in 1986, when the team was known as the Cardinals, is the Mariners' 17th full-time manager and one of three Seattle skippers with Cape Cod Baseball League credentials. Eric Wedge (Y-D, 1988) managed the Mariners from 2011-13 and Jim Riggleman (Falmouth, 1973) was at the Seattle helm for 90 games in 2008.
"Through the course of the 20-plus years I've known Scott, I've come to see him as one of the most complete, well-balanced and inclusive baseball people in the industry," Seattle general manager Jerry Dipoto said in a statement. "I've been fortunate enough to call him a teammate as a player, while also having worked closely with him as an organizational leader in both Colorado and Los Angeles. He is a communicator with strong baseball acumen and leadership skills."
Servais said: "I am excited and grateful for the opportunity to manage the Seattle Mariners. It has long been my goal to manage a big league team and while I took a slightly different path than many, I am confident in my ability to lead. We have a terrific core of players and I'm looking forward to bringing in a coaching staff that will help me establish a winning culture here as we work toward putting a championship-caliber team on the field for the fans of the Northwest."
Servais, who interviewed for the vacant San Diego Padres managerial job a month ago, has no managerial experience. He has worked in major-league front offices the past seven years, including this past season overseeing scouting and player development while trying to shape the philosophy of the organization under Dipoto.
Dipoto left the Angels in September to become GM of the Mariners.
From 2006-11, Servais worked as senior director of player development for the Texas Rangers with responsibilities for the on-field development in the minor-league system and as a coach with the team's major-league catchers.
After deciding not to bring back manager Lloyd McClendon, who was under contract for this season, Dipoto said finding someone with managerial experience was not a priority in his search.
"Baseball experience counts for a lot no matter where they came through," he said. "I think having a major-league background somewhat, whether it be through coaching, managing, playing, etc., is important. I think that lends to credibility in a clubhouse, but other than that it's going to be about leadership, about team building, about the ability to inspire an environment."
The move follows a recent major-league trend in which teams have hired managers with no managing experience. That list includes four former Cape League players – St. Louis' Mike Matheny (Cotuit, 1990), the Chicago White Sox's Robin Ventura (Hyannis, 1987), Colorado's Walt Weiss (Wareham, 1984) and Tampa Bay's Kevin Cash (Falmouth, 1999).
Servais becomes the ninth current MLB manager to have played in the Cape League, joining Joe Girardi (Cotuit, 1984) of the New York Yankees; John Farrell (Hyannis, 1982) of the Boston Red Sox; Buck Showalter (Hyannis, 1976) of the Baltimore Orioles, and Chip Hale (Orleans, 1984-85) of the Arizona Diamondbacks, along with Matheny, Ventura, Weiss and Cash.
A native of La Crosse, Wis., Servais was an All-America catcher at Creighton University, where his uncle, Ed Servais, is now head baseball coach A third-round pick of the Houston Astros in the 1988 amateur draft, he played in the big leagues for 11 seasons – all in the National League – with the Astros, Cubs, Giants and Rockies. The 6-foot-2, 195-pound catcher compiled a lifetime MLB batting line of .245/.306/.375.
Creighton inducted Servais into its athletic Hall of Fame in 2003. Ed Servais was an assistant coach there at the time. He took over the Bluejays' program the next season.
He chuckled when asked if his nephew offered him a job.
"I'm a college guy. I'd have no business being in the professional ranks," Ed Servais said. "But Scott and I talk on a weekly basis, and I'm content to be a good listener and share ideas.
"I'm just happy for him because I know how much he's wanted this. He's not walking on the same earth as you and I (are) today."