News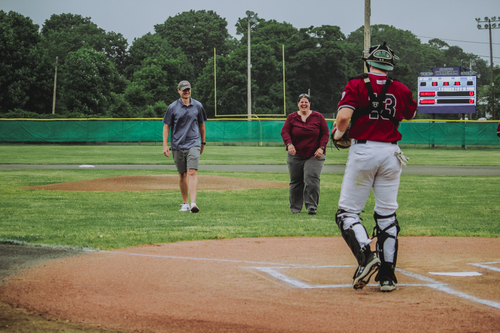 06/22/2021 4:44 AM
Article By: Taylor Viles
On Monday evening, Cape League officials traveled to Spillane Field in Wareham to honor Paul Galop, who recently passed away after his battle with cancer.

Galop served as Commissioner of the league from 2003 until 2019 when he retired, but transitioned into a new role as the league's first Commissioner Emeritus. In November of 2019, he was elected into the Cape League Hall of Fame.

Following a moment of silence to pay tribute to Galop, Massachusetts Congressman William Keating presented the former Commissioner's family with a congressional resolution, detailing all he accomplished working for the Cape League.

"He made a lasting impact, not only in his family and his baseball family, but in the game of baseball itself," said Keating during the ceremony.

Galop's children, Kate and Peter, and wife Laurie, joined Cape League President Chuck Sturtevant, and Keating, alongside other league and Wareham community members near home plate during the presentation. Following the presentation, a ceremonial first-pitch was thrown out by both of Galop's children prior to the Gatemen's home opener against the Falmouth Commodores.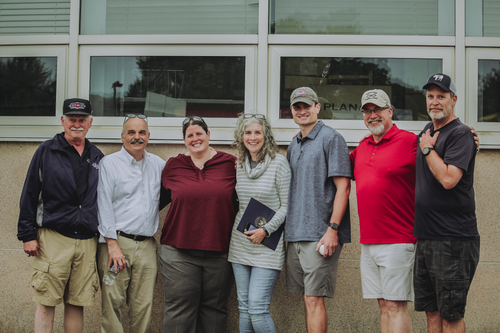 Also in attendance was Galop's friend for over 20 years, Cape League Senior Vice President Bill Bussiere, who remembers Galop on a more personal level.

"He was my best friend," Bussiere said of the former Commissioner. "Paul was an awesome guy. He was very level headed and a great confident for many people."

Although the ceremony was a deserved honor for Galop, whose association with the Cape League began in 1980 by volunteering with Chatham, Sturtevant said Galop wouldn't have wanted any recognition.

"I said to his daughter, Kate, 'your Dad is laughing at us right now saying, 'what's all this for?'' He did not need to be the attention," Sturtevant said. "But that's who he was."

Honoring Galop for all that he gave to the league, while expecting nothing in return, was why the remembrance took place.

"Without Galop's leadership during the time he was Commissioner, the Cape League wouldn't have been as successful as it was," Keating added after the ceremony.

One week before his passing, Sturtevant visited Galop in his Chatham home. During their conversation, Galop told his longtime friend that his only wish was to experience one more Opening Day first pitch. Unfortunately, his dream was unable to come to fruition, but Sturtevant said Galop's presence was felt during the five games held on Father's Day.

"He was watching over, I know he was," said Sturtevant.