News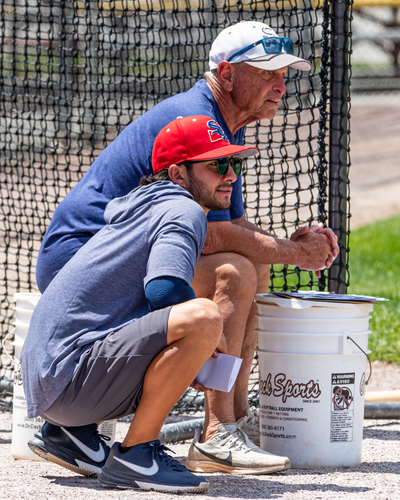 07/02/2021 4:25 AM
Article By: Taylor Viles


Cape Cod Baseball has returned. Ten teams have taken the field for the first time since 2019, each looking to prove why it is the best on the Cape. But a talented team is only as good as its Manager. The Cape League has been blessed with many longtime managers over its existence. While some still occupy the top step of a Cape Cod dugout, others are newer to the post.

Here are the skippers for the East Division teams for 2021 and some of their thoughts as baseball resumes:

East Division

Brewster Whitecaps- Jamie Shevchik

Brewster's Manager has held his position since the 2015 season and led his team to a Cape League Championship in just his third season (2017) overtaking Bourne. Shevchik owns a .746 all-time winning percentage during his continued coaching tenure at Keystone College, a Division III school in Pennsylvania. His impressive resume is only further solidified by his previous summer coaching job with Danbury of the New England Collegiate Baseball League. The Whitecaps didn't make the playoffs in 2019 but Shevchik's roster is ready to make another championship run this August.

Chatham Anglers- Tom Holliday

Hired by the Anglers at the end of the 2017 summer season, Tom Holliday was no stranger to college baseball players. He has worked in Division I baseball since 1976 as either a manager or an assistant coach, compiling multiple college World Series appearances and winning two NCAA National Championships. In his first season on the Cape in 2018, Holliday brought the Anglers all the way to the league championship series eventually losing to a powerhouse Wareham Gatemen team that won the West Division. In 2019, his Anglers won the East but couldn't get past Harwich in the first round. As they have been highly competitive each season, look for Chatham to have a successful 2021 season.

Yarmouth-Dennis Red Sox- Scott Pickler

One of the longest-tenured coaches on Cape Cod, Scott Pickler began in Yarmouth-Dennis in 1997. During his time with the Red Sox, he has etched his name into Cape League history with six league championships, the first coming in 2004 and the most recent being 2016. Pickler has also worked in collegiate baseball for much of his professional career, but not in Division I like many of the other managers on the Cape. Instead, he began as the Manager for a community college in California, Cypress College, in 1985. Since then, he has led his program to the state championship game nine times, winning five of the appearances. Pickler has associated his name with winning and this season, Yarmouth-Dennis looks to do just that.

Pickler had this to say before returning to Cape Cod for the first time in almost two years.

"After having my first summer in California in the past 23 years, I am ready to get back on the Cape for the beaches and baseball. I am really excited for the players that lost the opportunity to join us last year and now get the opportunity to compete on the Cape this year," he said. "...I can't wait to get back to the yard at YD and reunite with so many fans, scouts and all the people that work all year to bring this great product to the cape… Young kids will be able to enjoy summer baseball camps on the Cape again and get up close to the talented players. Let's play ball."

Orleans Firebirds- Kelly Nicholson

Another longtime skipper on Cape Cod, Nicholson was promoted by Orleans in 2005. He was originally hired as the pitching coach in 2001 and immediately impressed by leading his pitching staff to a 2.11 ERA in 2002. As Manager, he promptly led the (then) Cardinals to a first place finish in the East Division during his first season and a championship run, knocking off Bourne for their eleventh banner in team history. That season he was unanimously voted as Cape League Manager of the Year. Since then, Orleans has only reached the championship series once, losing to Cotuit in 2013.

Nicholson said despite the last year's struggles, he doesn't plan to change his approach to managing his ballclub this summer. He said the most important part of this summer for him is that everyone stays healthy.

Harwich Mariners- Steve Englert

Similar to Nicholson, the Mariners Englert first served as an assistant coach for the team before being promoted to Manager in 2003. After a couple of last-place finishes, Englert led his team to their first Cape League championship since 1987, beating Cotuit in the 2008 finals. The Mariners won again in 2011. In 2019, they lost in the championship to a Cotuit team that got its revenge from its loss 11 years prior. Englert has a long coaching resume. Besides his current tenure in Harwich of 23 years, his longest employment by a team came courtesy of Boston College where he worked as an assistant coach from 2001 to 2013. He currently works as a volunteer assistant coach at Kansas State University.

With a championship loss Harwich can still taste, and players on the team who were present in 2019, Engert is ready to lead the Mariners to a winning Cape League season.