News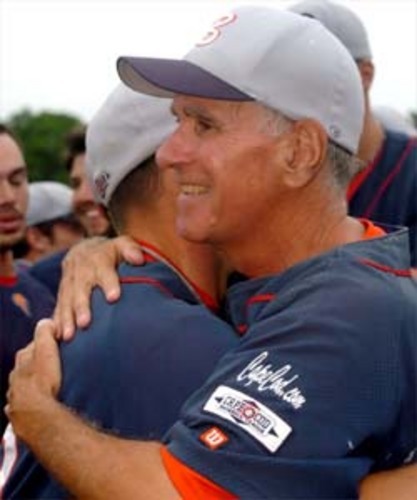 08/26/2021 4:29 AM
Article By: Josh Schwam
After an 18-year run with the Bourne Braves that saw league-wide accomplishments become commonplace, Harvey Shapiro has officially been named the Field Manager of the Wareham Gatemen through the 2023 season.
Shapiro's résumé with the Braves is one of the best in Cape League history, amassing seven finals appearances including winning the 2009 Championship. He has coached 90 future major leaguers and managed the West Division All-Star Team in nearly half of his seasons as a Brave.
The Braves have been awarded the Presidents Cup - given to the team with the most regular season wins - seven times under Shapiro. In addition, Shapiro is the all-time wins leader for Bourne managers (415) and ranks third in Cape League history in managerial wins (529). His other victories came with the Falmouth Commodores from 1994-98.
In a unique 2021 season, Shapiro piloted Bourne to the best record in the Cape League and some historic marks for the Braves including a franchise low in losses (9). The Braves won the Presidents Cup and reached the 2021 Championship Series, ultimately falling to the Brewster Whitecaps.
Off the diamond, Shapiro has shown just as much class. The Braves have collected the Paul Galop Commissioner's Cup twice, given to the best-run organization.
Shapiro is set to be inducted to the Cape League Hall of Fame in November.
To stay up to date with the latest Cape League news all season long, sign up here!