News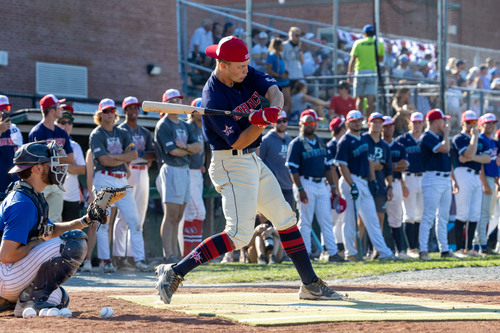 06/03/2023 4:00 AM
Article By: CCBL Public Relations Office
The Harwich Mariners home opener will be June 10th, when they host the Y-D Red Sox.
Steve Englert returns once again as Harwich's manager. Englert began as an assistant coach with the Mariners from 1998 - 2002, before taking over as manager in 2003. A milestone is in sight this year for Englert, as he is three regular season wins shy of 400 career wins. Only five other CCBL managers have ever reached that 400 milestone.
Sean Sullivan and Gage Ziehl are expected to return from last year's team. Sullivan has pitched 59 innings this spring for Wake Forest, posting a 2.75 ERA and helping lead them to the top overall seed in the NCAA tournament.
Harwich will run their youth clinics the following weeks this summer: June 19 - June 23, June 26 - June 30, July 3 - July 7, July 10 - July 14, July 17 - July 21, July 24 - July 28, and July 31 - August 4. Their youth clinics are for boys and girls ages 5 - 17. You can learn more information about the youth clinics, or register your children for this summer, by clicking here.
The highlight of the Mariners' season will come on July 22nd when they host the 2023 Cape League All-Star Game. This will be the first time the All-Star Game will be played at Whitehouse Field since 2018. It will be the sixth time in CCBL history the All-Star Game will be held at Whitehouse Field.
All of Harwich's home games are played at Whitehouse Field. The field's address is 75 Oak Street Harwich, MA.